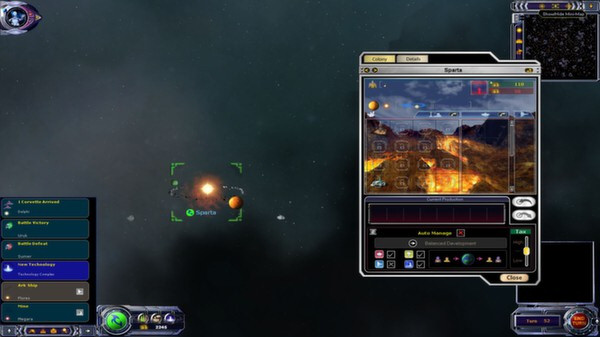 Launched on November 2009, Armada 2526, a turn-based space 4X game for the PC with real-time battles, is the product of the Total War veteran game designer and developer R.T. Smith (e.g. Rome: Total War).
Armada 2526 is in fact a sequel to his also sci-fi turn-based game Armada 2525 oldy from 1991. The Gold Edition, the one now also available on Steam, was released by Iceberg Interactive (the same publisher behind the space 4X Endless Space and the coming soon StarDrive), and it features both the original Armada 2526 base game and the Supernova expansion.
Although not brilliant on release, the game showed great potential by then, and it was already quite solid and good fun. But, the true potential was only unleashed, in my view, after Ntronium Games released the Supernova expansion on April 2011. We have a review for the Armada 2526 base game and an hands-on first impressions article for its expansion, Supernova.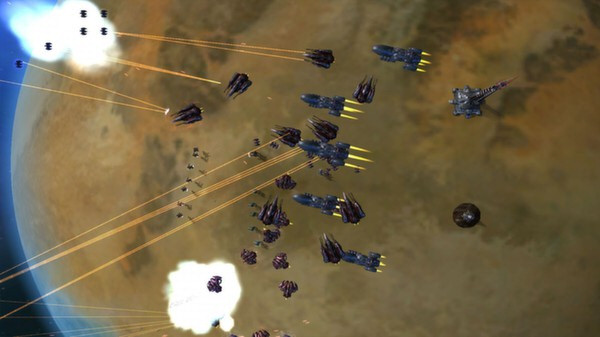 After Distant Worlds: Legends, Armada 2526 plus the Supernova expansion (now bundled as Armada 2526: Gold Edition) was the space 4X game I played the most, and had the most fun with in the past three to four years. And, I highly recommend it to anyone who loved to play Master of Orion and Master of Orion 2, and who doesn't bother to have real-time combat – probably the least interesting part of the game – and no ship design by the way. Graphics aren't flashy, but the Supernova expansion brought one of the best trading mechanics I've seen to date in a 4X game, and the AI is ok.
Armada 2526: Gold Edition is available on Steam with a temporary discount of 15% for the price of $16.99/€15.29. If you already own the Armada 2526 base game from Steam there's also good news for you, as there's some kind of loyalty discount planned for Armada 2526 owners (\edit: you get 80% off on the gold edition). You will need to login to Steam and check the store page for details, says Valve.
Subscribe RSS
31 Comments
Related Articles:
Post category:
News & Announcements