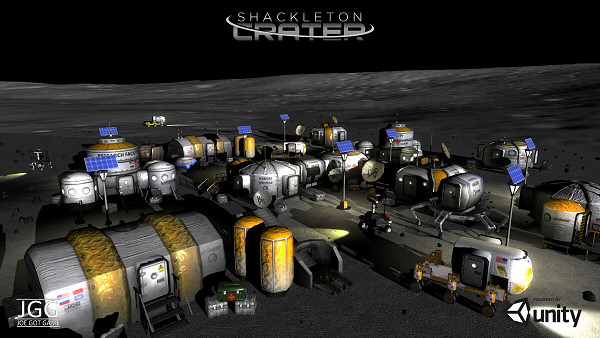 Joe Ybarra, the 40 year gaming industry producer of games like Alien Legacy and Seven Cities of Gold, and co-founder of Electronic Arts, is producing a new game called Shackleton Crater, where he wants to put you in command of Earth's lunar expedition effort.
Shackleton Crater is described as a "fast-paced turn-based strategy game" where the objective is to create, develop and sustain and colony on the surface of the Moon. Shackleton Crater being the only place on the Moon suitable for such endeavor.
The idea, as it seems, is to provide a somewhat realistic view of how it would be to colonize and explore the Moon, for which Joe expects to use real lunar data collected from space agencies around the world. So, in a way it's likely to expect a hard science fiction setting and a considerable amount of simulation elements, as well.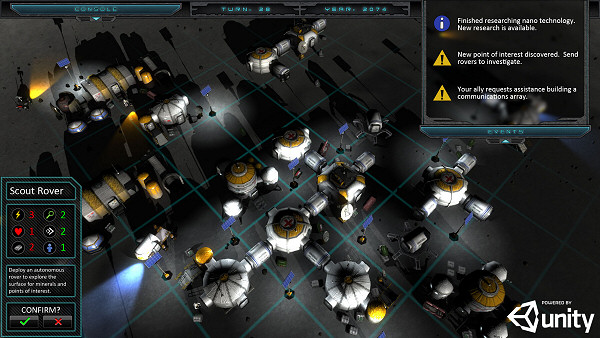 The game will play out in four distinct "non-combative" stages, so, warfare may be out of the equation here. In the beginning you're tasked with creating a stable habitat. Next, you're supposed to achieve a state of self-sufficiency and you begin to expand; Earth's support should be less critical by now. In a later stage, you'll be able to explore the Moon's surface on the lookout for new resources.
Finally, in the last phase called "Campaign", you'll be in a position to build special installations upon points of interest which will probably lead you to victory (what that is exactly is still unknown). Enigmatically, the devs wrote the following about this fourth and last game stage: "players will want to find the tallest mountain on the dark side of the Moon to build an interstellar communications tower". So, where do you plan on taking us next Joe? :)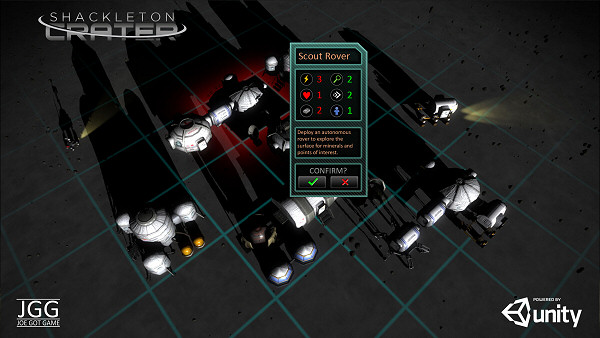 Both single-player and multiplayer are planned, where the latter, due to the "non-combative" statement, will most probably be cooperative in nature. The game should come out on the Spring of 2014 "on the latest systems for both Tablet and PC", for which they plan to launch a Kickstarter campaign next week. We'll let you know how that turns out. More information about the game here.
Unclaimed World, Maia and now Shackleton Crater. The future looks bright for space-based colony building.
\Edit (Mar 13, 2013): The Kickstarter campaign is up.
Subscribe RSS
19 Comments
Related Articles:
Post category:
News & Announcements