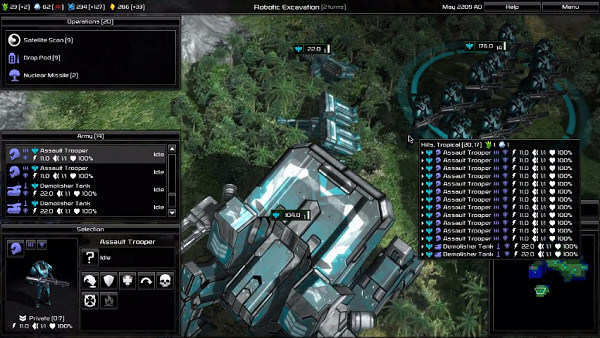 Matrix Games, Slitherine and Proxy Studios have published a preview video of their upcoming science fiction 4X turn-based strategy game, Pandora: First Contact.
This is footage from the beta, which is currently underway. We played the beta and produced a preview article, which you can have a look here. In short, Pandora will feel familiar to people who played Sid Meier's Civilization games or Alpha Centauri. Your task in Pandora: First Contact is to lead a faction and achieve supremacy on a recently discovered Earth-like Terran world, named Pandora.
Pandora: First Contact is expected to release somewhere in Q2 2013 for PC, Mac and Linux.
Subscribe RSS
22 Comments
Related Articles:
Post category:
News & Announcements
,
Videos