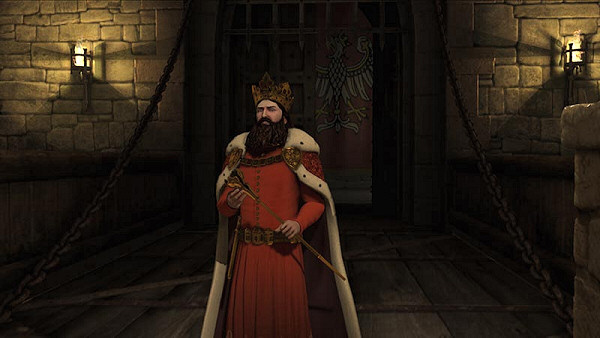 So, after Gods & Kings, the second expansion to Civilization 5 (previously rumored as "One World") has finally been announced, and it's called "Brave New World". This new expansion introduces international trade and adds further depth to the culture and diplomacy mechanics.
There's also a new concept called "Great Works" now, and you can choose one "ideology" for your people. Besides this, this second expansion will bring nine new civilizations (for which only Poland and its ruler Casimir has been revealed for now), eight wonders, two new scenario, and dozens of new units, buildings and improvements.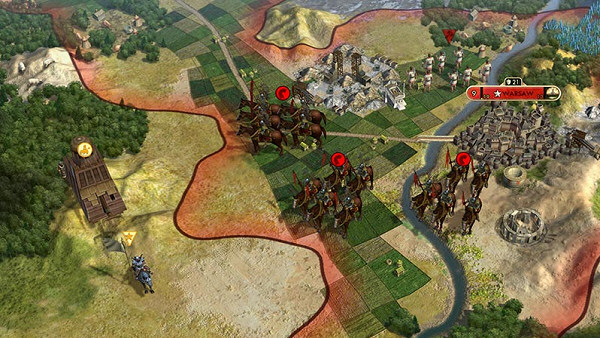 Features include:
New Culture Victory: Create masterpieces with Great Artists, Writers and Musicians that are placed in key buildings across your empire like Museums, Opera Houses, and even the Great Library. Use Archaeologists to investigate sites of ancient battles and city ruins for priceless cultural artifacts. Become the first civilization with a majority influence in all other civilizations to achieve a Culture Victory.

New Policies and Ideologies: Enter the Industrial Age and choose the ideology of your people: Freedom, Order, or Autocracy. Each ideology grants access to increasingly powerful abilities, and serves the different victory conditions in unique ways. The choices you make will impact your relationships with other civilizations for the rest of the game.

World Congress: Game-changing resolutions, vote trading, intrigue and a new lead-in to the Diplomatic Victory ensures that the end of the game will be more dynamic.

International Trade Routes: Will you connect to a closer city for a lower payoff and a safer route, choose a longer route with more risk for the bigger payoff, or perhaps point your trade route inward, sending vitally important food and production to the far corners of your own empire?

New Civilizations, Units and Buildings: Nine new leaders and civilizations are introduced, including Casimir of Poland, each with their unique traits, units and buildings.

New Wonders: This expansion set introduces eight new Wonders including the Parthenon, Broadway, the Globe Theater, and the Uffizi.

Two New Scenarios: a) American Civil War: Fight the "War Between the States" from either the Union or Confederate between the capital cities of Richmond and Washington. b) Scramble for Africa: The great colonial powers of the world are scrambling to explore the Dark Continent and extend their reach into its interior. Search for the great natural wonders of the heart of Africa as you explore a dynamically-generated continent each time you play.
Sid Meier's Civilization 5: Brave New World is currently in development and will be released this summer for Windows PC and Mac. Check 2K's website or 2K's press release for more information. More on it as soon as we have it.
Subscribe RSS
18 Comments
Related Articles:
Post category:
News & Announcements