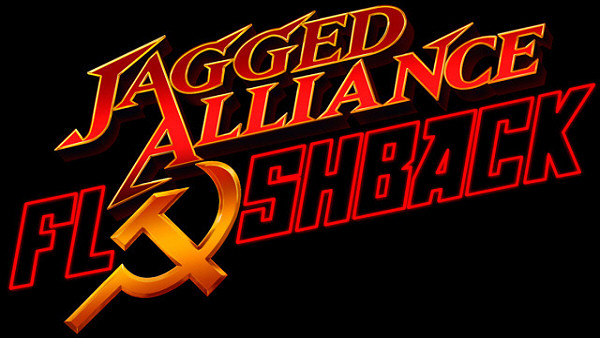 Jagged Alliance 2 is easily one of my favorite games of all time, and I know I'm not alone in this assessment. I played a long time ago (almost 14 years), but I still remember how addictive and fun its turn-based tactical system was. The tension, the humor, the depth, the visceral experience. It was really a great game.
In many ways Jagged Alliance 2 reminds me of X-COM: UFO Defense, the tactical combat part at least. But, in JA2 you control mercenaries fighting the minions of an authoritarian state, while in X-COM you play with special operatives fighting an alien incursion.
Couple of weeks ago, we wrote about Full Control's announcement for a new Jagged Alliance game, which should be both "fresh" and "true" to the series. Well, the full title is Jagged Alliance: Flashback and Full Control, the Danish indie studio with experience in turn-based games, turns to Kickstarter to help fund his project.
As it so happens, Full Control managed to acquire the licensing rights for Jagged Alliance from bitComposer Games. But, as they say in the KS video, have decided not to be funded by bitComposer via a traditional Publisher-Developer scheme, so to keep its independence intact. Therefore, the Kickstarter decision.
Full Control intends to stay true to what made the original Jagged Alliance games great. But, they also plan to upgrade the gameplay with the inclusion of a deeper strategic layer. There would be a clear gameplay separation into two layers: a tactical combat layer and a deeper than previously found strategy layer. So, besides choosing your next assignment and managing your squad, you'd also manage a base, add new facilities to that base, and even conduct research to unlock better weapons.
The story is now set during the Cold War in the mid-1980s with a USSR vs USA showdown, on the Caribbean island group of San Christobal.
Jagged Alliance: Flashback major features:
Single-player tactical turn-based action
Cover system and 3D tile system with multiple levels
Roleplaying: NPC interaction
Customizable mercenaries (from gear to hair style)
Base management: plan missions, build training facilities, research new weapons, defend captured areas
Full Control's Jagged Alliance: Flashback proposal in a nutshell:
Turn-based strategy/tactics
Cold War setting (mid 1980's)
Single-player story driven gameplay (in French, German, Italian, Russian and Spanish)
Windows, Mac, Linux
DRM-free option
ETA: late 2014 (2015 if stretch goals achieved – to be disclosed later)
Target: $350,000 (May 23, 5:59pm EDT) –  "If we just barely make the goal, the game size will possibly not have the size and complexity of what some players expect from a spiritual successor for Jagged Alliance 2. But we would rather want to make a solid smaller turn-based Jagged Alliance:Flashback, than not make a game at all." ~Full Control
$25 pledge to get digital game copy
Why Kickstarter: "the only way to stay independent"; to realize "our vision"; to get community feedback
So, Jagged Alliance lovers, are you feeling that nostalgia effect? The irresistible urge to help these guys bring back one of the best PC games of all time? I surely know I am! :)
But, as always, this is a crowdfunding project with plenty of risks involved (e.g. delays, change of plans, others), so, always resist the immediate urge to spend your money, and back thoughtfully.
Subscribe RSS
22 Comments
Related Articles:
Post category:
Kickstart
,
News & Announcements