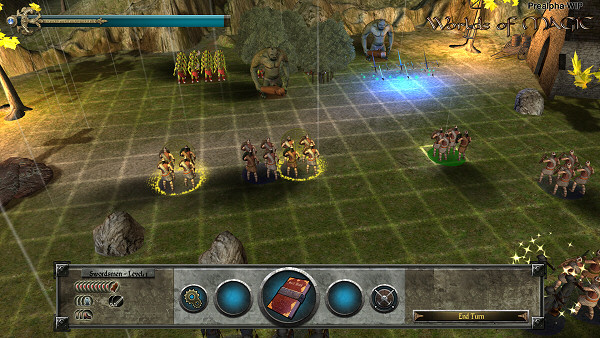 Indie developers Wastelands Interactive and Lucid Dreamers are working on a new fantasy turn-based 4X strategy game meant to become a spiritual successor to Steve Barcia's Master of Magic, called Worlds of Magic.
"We hope to make Worlds of Magic something unique but familiar. Something with new mechanics and exciting features that, at the same time, reminds gamers of the good old days.". ~Wastelands Interactive
The game has been under development for about a year, and now the indie devs turn to Kickstarter seeking funds to complete their title, which should happen from January 2014 onwards. They already have some pre-alpha screenshots where they show off the tactical combat. But, unfortunately, there's no footage showing the main map view as of yet.
Main features include:
D20 System: Units, Spells (200) and Heroes (25) in D20 rules during tactical battle;
4X playability: Explore, exploit, expand and exterminate in a universe of magic;
Hero Units: Recruit powerful, artifact wielding heroes to lead your forces into battle;
Units gain experience: All military units gain levels and become more powerful;
Unique Races: 6 Races featuring exclusive units (8 per faction) and play style;
Multiple victory conditions: Make war, establish trade or use peace as a weapon;
Procedurally generated universe: Each game is different, each universe unique;
Multilanguage: English, Polish, and Spanish confirmed. More languages coming soon.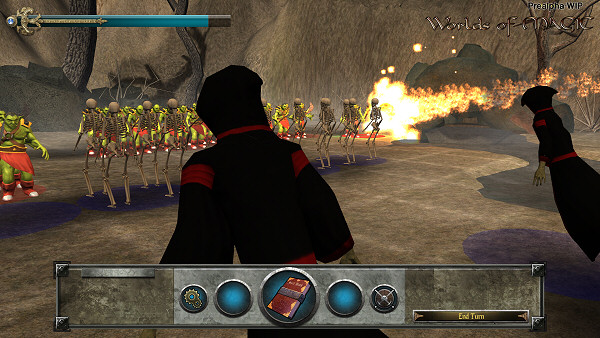 Wastelands Interactive and Lucid Dreamers' Worlds of Magic proposal in a nutshell:
4X turn-based strategy
High Fantasy setting (inspired by Master of Magic)
Windows PC
DRM-free (box or digital)
ETA: Q4 2013 (beta); Jan 2014 (release)
Target: £30,000 (May 2nd, 9:00 EDT)
£9 (~$14) pledge to get digital game / £22 (~$33) for physical copy
Why Kickstarter: Help fund art assets; speed up overall development; grow the game's community
These surely are great times for fantasy 4X strategy enthusiasts. Fallen Enchantress: Legendary Heroes, Age of Wonders 3 and Eador: Masters of the Broken World coming soon, and now this Worlds of Magic possibility. Now that's quite a list for so short period of time.
Subscribe RSS
15 Comments
Related Articles:
Post category:
Kickstart
,
News & Announcements