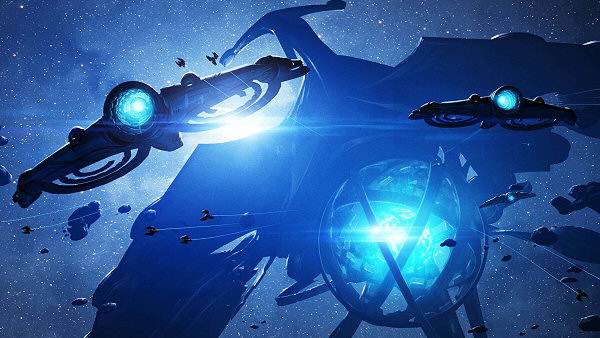 Amplitude Studios and publisher Iceberg Interactive have just released Disharmony, the first expansion pack to Endless Space, their turn-based space 4X strategy game.
Endless Space was released in July of 2012. We wrote a review back then and we think it was a good game all things considered. But, overall, everything felt a bit too lifeless, and combat was quite a disappointment. Amplitude released four free add-ons/DLCs since then, which fixed many bugs and brought some new improvements. Now, Amplitude releases Disharmony, the first expansion pack to Endless Space.
Disharmony main features:

A brand new Faction called "the Harmony" with a single objective in mind: Annihilate Dust!
New Fighter and Bomber units that will completely change the shape of combats, especially with the new Battle Formation and Targeting systems
A complete rework of the Ship Design interface, including an improved Weapon System that provides family types for modules (short, medium and long range)
New Invasion mechanics have been added: Prepare your population for Bombardments, Sieges and land Invasions!
Expect to face a real challenge when playing against AI opponents with the New Adaptive Multi-Agent System (AMAS)
Other additions and features voted or requested by the community include:

Four new Heroes [Games2Gether]
A new option to disable Exchange of Technologies, as a request from the Multiplayer community!
You can check the full release note here.
Disharmony is available on Steam for $9.99/€7.99€9.99/£8.99 for the PC and Mac. You'll need the Endless Space base game to play. According to Iceberg's press release, an English retail version (key-only box with art book) should come out on the 28th of June.
Expect an Endless Space re-review in around a couple of weeks. So, if you want to know how much this turn-based 4X game has evolved, and how valuable this Disharmony expansion pack really is, you may want to stay tuned for that ;)
Subscribe RSS
26 Comments
Related Articles:
Post category:
News & Announcements