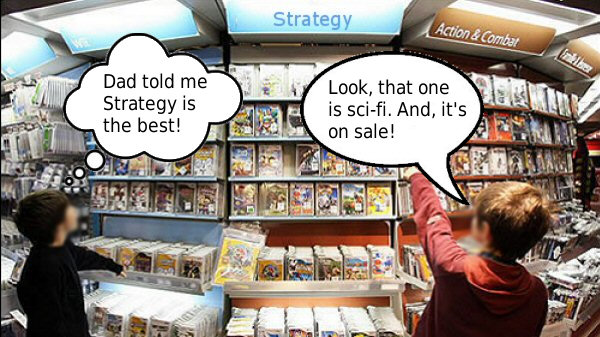 And here we go again. GOG's DRM-free summer sales are up and will be so until July 5, 2013.
What's special about GOG (previously known as Good Old Games) is the fact that their games are DRM-free, which means these games are really yours and there are no limits to how or where you play them. And, usually, you don't need a third-party tool to run them. DRM-free games are more flexible and give you more freedom. No need for serials, installation activation, online verification or other enforced restrictions. Of course, copyright rules still apply, and it is assumed that you don't pirate the games, of course.
Here's our GOG list. What GOG has to offer on the realm of space-based, science-fiction themed and great strategy gaming. Now on sale (about 50% in most cases).
The must-buy ones are the first five or six :) Unfortunately we don't have reviews for all. So, at least check GOG's rating before you buy. Warning: Some of these titles are quite retro. Enjoy!
Highly Recommended:
Other Space and Sci-Fi strategy deals (all at 50% off):
Other Space and Sci-Fi non-strategy deals (all at 50% off):
Other great strategy (all at 50% off):
These deals are included in GOG's "2013 DRM-Free Summer Sale", which has almost all of GOG's game catalogue at 50% off. The prices listed above were the ones set when the article was posted. The sales end on July 5th 2013. Note that some promotions may end sooner.
Note also that GOG is offering special deals each day in which they discount games even further (75% or so), sometimes if bought on a bundle. To make sure you receive the maximum discount, you might want to wait until a particular game you're interested becomes available as a daily deal, or bundle deal, and then buy it before July 5th. Happy gaming!
Subscribe RSS
11 Comments
Related Articles:
Post category:
News & Announcements