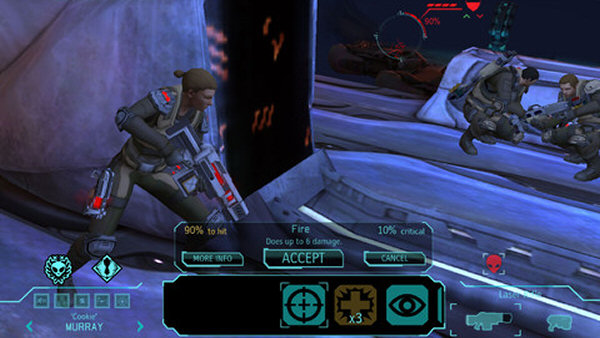 2K and Firaxis Games have just released XCOM: Enemy Unknown for the iOS, namely for Apple's iPad, iPhone and iPod Touch devices (check here to see the specific devices that are supported). According to the App Store, the XCOM:EU app seems to have been optimized for the iPhone 5. You should be able to save games across iOS devices.
Back in March of this year, in PAX East, lead designer Jake Solomon said that the iOS app should include all the game's content:
"That's the full game, all the tactical and strategic gameplay that you've experienced in the PC and in the consoles has now been optimized for iOS devices". ~Jake Solomon (XCOM: Enemy Unknown lead designer)
Multiplayer isn't in (yet) though, said 2K:
"While not included at launch on June 20th, the popular head-to-head multiplayer mode in XCOM: Enemy Unknown will be added to iOS at a later date as a free update."~2KGames
Can't tell you my impressions unfortunately, because I don't own one of these devices. But, I'm quite curious to know how does the game plays and feels like in a small device like an iPhone. If you have one, and played the game, let us know by leaving a comment below so that others may benefit from your impressions.
XCOM: Enemy Unknown can be downloaded from the App Store for $19.99.
Launch trailer
Subscribe RSS
12 Comments
Related Articles:
Post category:
News & Announcements