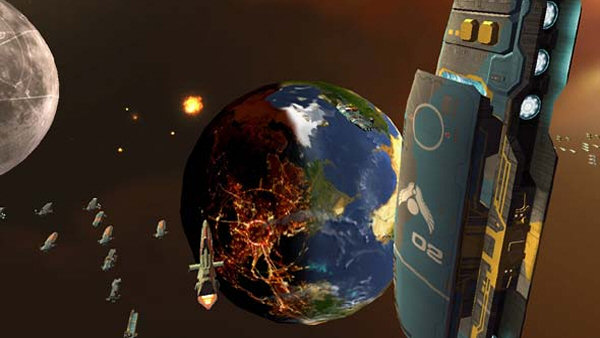 Gearbox Software acquired the Homeworld franchise on April of this year during THQ's bankruptcy auction process. At the time Gearbox stated its intention to "preserve and assemble the purest form of the original acclaimed and beloved games, Homeworld and Homeworld2, with the intent of making them accessible on today's leading digital platforms", which indicated a clear intention by the game developer to re-release the original Homeworld games at some point in the future.
Well, Gearbox has confirmed this intention in PAX Australia by announcing that they will indeed be releasing the original sci-fi real-time strategy games Homeworld and Homeworld 2, the unaltered versions developed by Relic, to be available digitally for Windows PC, reports Polygon.
In addition to the original two titles re-release, Gearbox also announced that they will be releasing high-definition remakes for both Homeworld and Homeworld 2. No details regarding pricing or release dates for either the original unaltered versions or the HD remakes were announced.
We'll keep a close eye on this and let you know as soon as there are new developments, particularly when there's more to tell on the "when" and "how much".
Subscribe RSS
16 Comments
Related Articles:
Post category:
News & Announcements