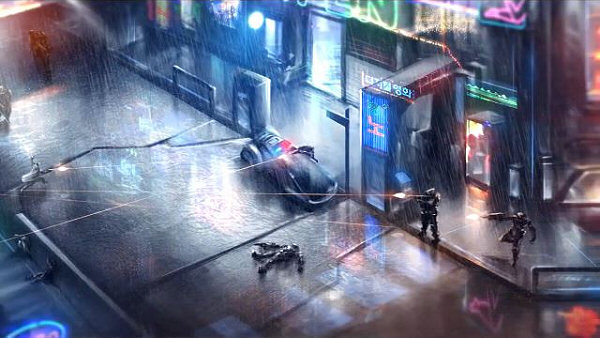 Meet 5 Lives Studios, a small indie developer from Brisbane, Australia. One of the lead developers is Mike Diskett, who was also involved as a director during the development of Syndicate Wars. 5 Lives Studios started a (already successful) Kickstarter campaign to get funds to create the spiritual successor to Bullfrog's 1996 hit Syndicate Wars, called Satellite Reign. The first pledged goal of £350,000 has already been met, as are the first two stretch goals, getting Russell Shaw, the composer of the original Syndicate series on-board, as well as translations into other languages.
Satellite Reign will be a "real-time, class-based strategy game, set in an open world cyberpunk city". That already sounds impressive, doesn't it. The artwork, as you can see on the image below, depicts a dystopian metropolitan city.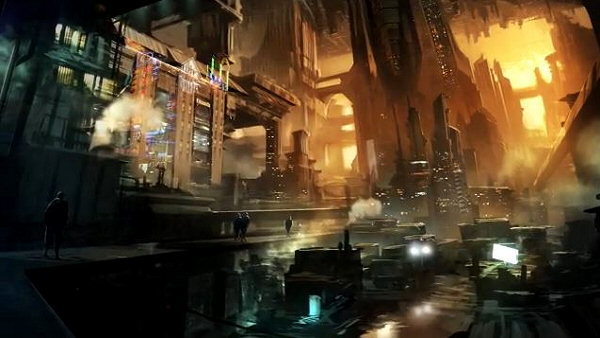 With less than three days to go until the end of the Kickstarter campaign, you can still fund the game, via the Kickstarter site or via PayPal. Which probably means you can still fund the game after the end of the Kickstarter campaign.
The game will be released by the end of 2014 for Windows, Mac and Linux platforms. We'll keep a close eye on this game, as it is definitely an interesting title. For more information check the Kickstarter campaign or the official website.
Currently, there is no actual gameplay footage, but one of the Kickstarter updates provides a short "In Engine Gameplay Visualization"'. Which means some pre-rendered animations where the devs show off how the gameplay would look like. You can watch it below.
Subscribe RSS
5 Comments
Related Articles:
Post category:
Kickstart
,
News & Announcements