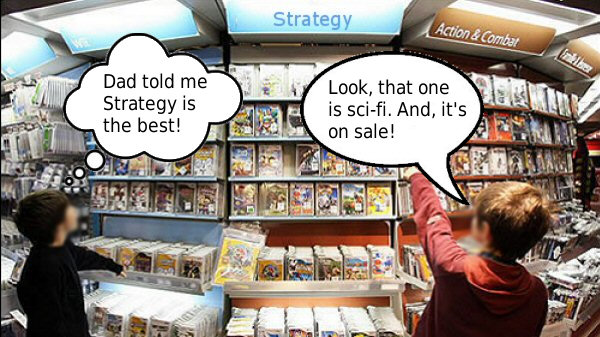 And here we go, again. Steam has started its Summer sale. In fact, we arrived a bit late to the party, as the sale is going since last Thursday. But, better later than never. So, here it is now.
As usual, find sales for space-based, science fiction themed and great strategy games that are currently available on Steam. Pay special attention to "daily deals" and "flash deals" each day, in which Steam discounts games even further (75% or more).
Here's our list. The changes since the December Steam sale are: Armada 2526 Gold Edition, Fallen Enchantress: Legendary Heroes, StarDrive, Strike Suit Zero, Jagged Alliance 2: Gold, Company of Heroes: Gold and a re-review for Endless Space.
Highly Recommended:
Other Space and Sci-Fi strategy deals:
Non-strategy space and sci-fi deals:
Great strategy (non-scifi-space):
The discounts listed above were the ones listed at the time that this post was published.
All these deals are included in the Steam 2013 Summer Sale, which will end on July 22nd 2013. However, some promotions may end sooner or change the discount offered according to daily deals or others.
Subscribe RSS
16 Comments
Related Articles:
Post category:
News & Announcements