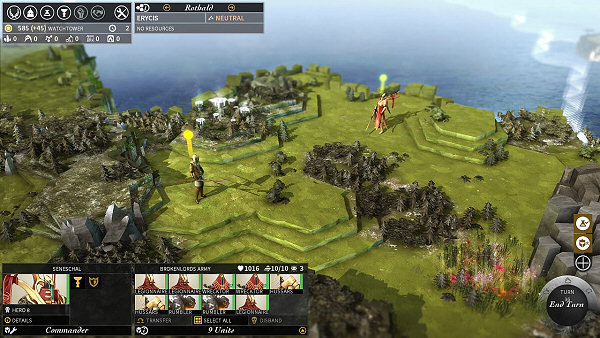 Publisher Iceberg Interactive and developer Amplitude Studios are set to enter the 4X realm once again, only this time, they plan to enter the realm of fantasy. Having evidently been in the works behind the scenes for some time now, Endless Legend, a newly announced upcoming fantasy 4X game, is said to be Amplitude's "largest scale project to date", according to Iceberg.
Amplitude Studios, developers of the space 4X strategy game Endless Space and its expansion, Endless Space Disharmony, are clearly excited about this project based on CEO Mathieu Girard's comment that "With respect towards great games released before us, we intend to set a new benchmark in creating a rich, immersive, thrilling, and accessible 4X strategy game in a new fantasy setting". Endless Legend is currently planned as a Spring 2014 release for both PC and Mac.
Key features include:
Explore legendary lands with one of the eight civilizations available both in single and multiplayer, as you adventure through seasons, striving to discover the secrets of Auriga.
Expand beyond the unknown and send your heroes in every corner of the world to find mysterious artifacts to equip your troops, and assimilate powerful minor factions which will help you overwhelm your opponents.
Exploit every opportunity by researching new technologies and magical powers while collecting Dust, luxuries and strategic resources tradable on the marketplace.
Exterminate fools who defy you with a genuine combat system where terrain and your unit abilities are key to take the advantage over the enemy armies.
Little more is known right now about this upcoming title, but I'm sure we will be hearing more about it as we get closer to release. We know it is going to be set in the 'Endless' Universe, but what we don't know yet is exactly what that means. Dust is mentioned as a collectible resource, and it is probably safe to say some of the other resources seen in Endless Space will be making an appearance here as well. I also see a governor slot, which could indicate we will see a return of heroes as governors. I'd personally love to see some build queue automation similar to what they had in Endless Space as well.
Curiously, on the battle screen I noticed the button says "Launch" and that the description reads "Battle Setup". Given what we've seen in Endless Space, one could speculate on whether or not we will see a more hands off approach to combat here as well. Hmm, hopefully we will know more specifics soon.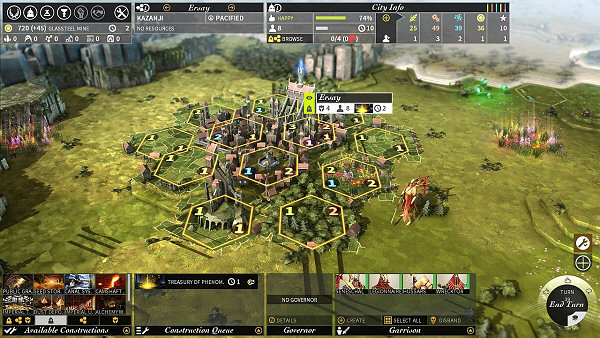 The realm of fantasy 4X strategy games had suffered a period of relative quiet, but recently has undergone a clear revival. If you're a fan of the genre like I am, it is looking more and more like 2014 is going to be a very interesting and exciting year.
Subscribe RSS
20 Comments
Related Articles:
Post category:
News & Announcements