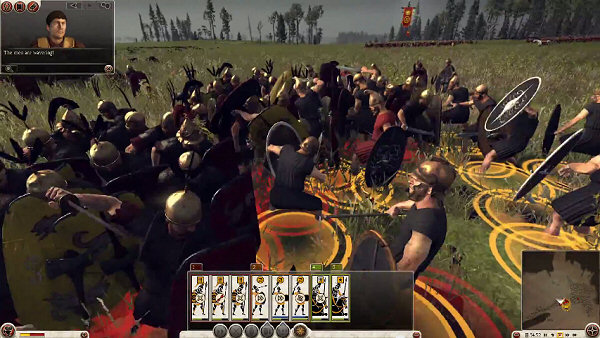 Sega and Creative Assembly continue their Total War: Rome 2 showcase. This time they present the battles, on both land and sea. The land battle video shows a  Macedonian vs Roman skirmish against the AI played in "Very Hard" mode. My immediate reaction watching this was like: "Ok, this looks rather familiar.". I mean, the way you select and deploy troops on the battlefield and the general look & feel really reminded me of good old Rome: Total War, though more good looking now of course.
The other video shows how naval warfare works with lots of ships ramming around, arrows raining from everywhere and chaotic ship boarding. Total havoc on sea really, all in a very appealing atmosphere. And everything looks very good indeed, but that hardly tells anything at all, at least with respect to strategy games. I would say that if they stuck to the original formula and managed to increase the game's depth without overcomplicating things, this can turn out to be a hell of a good sequel. At least it seems to have all the ingredients to be one, judging from what I saw here and in the campaign trailer.
Total War: Rome 2 is set to release on September 3rd, 2013 for the PC. Creative Assembly is currently selling pre-orders for $59.95/€54,99. We'll be reviewing this one. So, if you can hold your swords just for a little while longer after release you'll play it safe, since this is quite an expensive game after all.
Subscribe RSS
8 Comments
Related Articles:
Post category:
News & Announcements
,
Videos