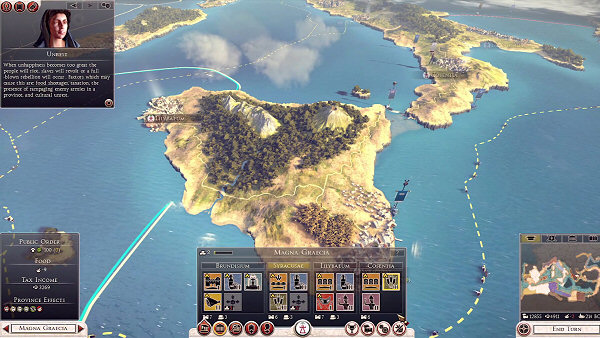 No, there's no space Romans here. An alternate history setting perhaps, but hardly science fiction at all :) The thing is that Rome: Total War was such an iconic 4X game. So, we've been covering Total War: Rome 2 here, and we intend to keep covering it, including writing a review. I guess many of you will be happy with this.
Now, Creative Assembly has released a new Total War: Rome 2 video showing off large portions of the campaign map. The video also mentions the different victory conditions available (military, economic and culture) and there's also some talk about the different playable factions, as for some glimpses on diplomacy, mostly about how relations work.
The video looks pretty good actually. Here's hopping that they got it right. Total War: Rome 2 is set to release on September 3rd, 2013 for the PC. Creative Assembly is currently selling pre-orders for $59.95/€54,99. Quite hefty hum? So, if I were you I would probably wait for a few reviews to come out before buying. As I said above, we plan to publish our own review for this one.
Subscribe RSS
19 Comments
Related Articles:
Post category:
News & Announcements
,
Videos