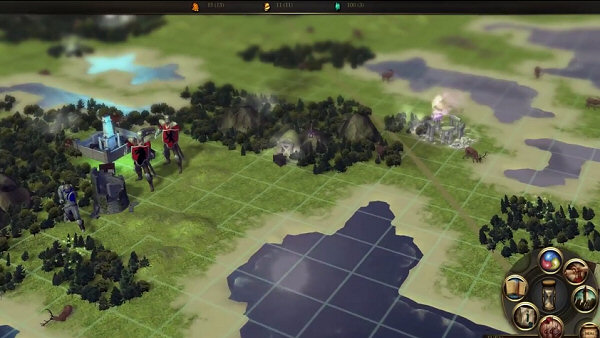 Four months after succeeding on Kickstarter, Wastelands Interactive released a brief video showing off some of Worlds of Magic's gameplay, currently at alpha stage.
Worlds of Magic is a new turn-based fantasy 4X strategy game being developed by polish indie developer Wastelands Interactive and Lucid Dreamers. In this new teaser video they show a few bits of the world map and of the tactical combat. It's not much, but it gives an idea of where the devs are heading and on the game's look & feel.
It's a great time for the fantasy strategy genre. With Fallen Enchantress: Legendary Heroes and Eador: Masters of the Broken World released not too along ago, and now Worlds of Magic, Endless Legend and Age of Wonders 3 all slated for a 2014 release, there seems to be plenty of games around to keep fantasy strategy fans happy for a long time.
Subscribe RSS
10 Comments
Related Articles:
Post category:
News & Announcements
,
Videos