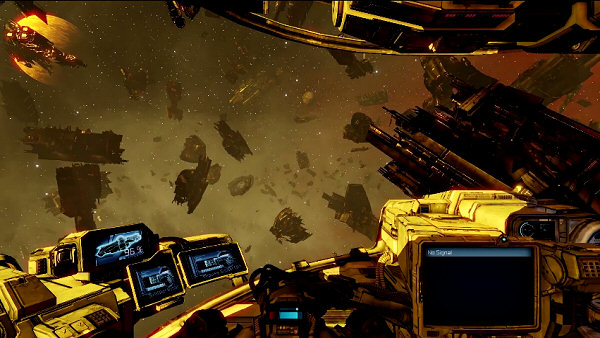 Have to say Wow! Still digesting the two new X Rebirth videos that Egosoft has released today.
Egosoft, the developer behind the sci-fi space trading and combat simulation X games series, have been working on X Rebirth, their newest X game installment for the PC, for more than five years now. Today, they released two videos showing off the game and, well, looks like the waiting will be worth it because they look just amazing.
X Rebirth is included in our "Space/Sci-Fi Games You Can't Miss in 2013" list, since it's one title that we think is promising and that we think you should have a look at.
Regarding gameplay, the developers summarize it this way in the videos:
"You may wonder, what game is X Rebirth? Is it an action shooter? Is it a trade simulation? Is it a game about building stations? Or, is it a game about playing free quests? Is it a game about a big plot? Well, the answer is that it is all of these things in the mixture you want it to be. We just sell you a universe, a universe with conflict and war, but also a universe with peaceful trading and building. A universe with fast-paced action and also a universe with slow exploration and discovery. What you do inside it, is up to you." -Egosoft
A release date was also announced. The game will be released on November 15, 2013 in Europe and will be available in North America on November 19th. Now, sit back, relax, increase the video quality and enjoy!
Subscribe RSS
50 Comments
Related Articles:
Post category:
News & Announcements
,
Videos