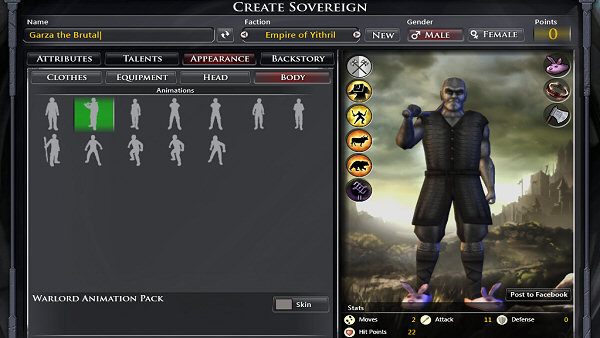 Stardock released a new DLC for their turn-based fantasy 4X strategy game Fallen Enchantress: Legendary Heroes. It's called Loot Pack, and comes with new items: weapons, armor, rings and consumables. Find the details in this official forum thread. The price is $4,99/€4,99.
"Explore abandoned graveyards and you may find a Cursed Bell which can be rung at desperate moments in battle. Treasure chests may contain a Staff of the Serpent or a piece of Blood God armor. Even comfy Bunny Slippers may aid in your ability to dodge incoming attacks!  Design your custom sovereign with a Revenging Ring and other new items." -Stardock
Stardock released the standalone expansion pack Legendary Heroes for Fallen Enchantress back in May of this year. Here's our review in case you missed it and are interested in knowing more about this fantasy 4X game for the PC. It's an editor's game choice, by the way.
Besides this new Loot Pack DLC, Stardock released two other DLCs for Legendary Heroes since its release: Map Pack and Quest Pack. The former brings five new maps (including the largest map designed for the game) while the latter brings new improvements, weapons, armor, items, monsters and events, says Stardock. The price for each of these DLCs is also $4,99/€4,99.
Subscribe RSS
11 Comments
Related Articles:
Post category:
News & Announcements