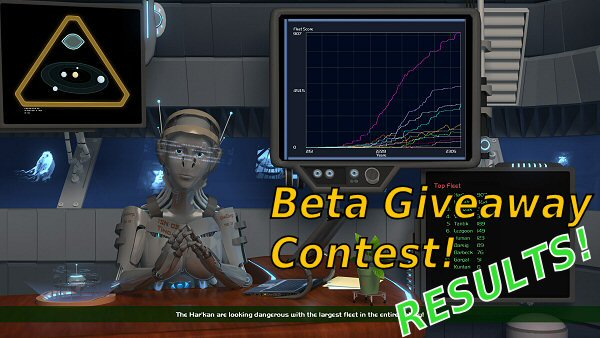 And the winners of the Horizon Beta giveaway contest are:

Congratulations! The gods were with you today. I'll be sending you your Horizon beta Steam key as soon as I verify that you met the contest entry requirements :) The winners were picked with the help of random.org.
Thanks to all who participated. Hope everybody had some fun. Didn't win? I'm sure there will be many other opportunities to win a game in the future. Perhaps next time you're more lucky. And sometimes there's a trivia element that can give you a game instantly! Lookout for those :) A big thanks to Iceberg Interactive for sponsoring this contest.
Horizon doesn't have a release date set yet. The game is currently in beta on Steam. Instant access to the beta costs $24,99/€22,99. You can check our alpha preview for more information on what to expect from this turn-based space 4X game by L3O Interactive. Bear in mind that the preview was done with Alpha version v0.0.2.30, so, it's expected that some things may have changed since then.
The contest details and all the people who participated (except the ones who participated directly on facebook) can be found in this post.
Subscribe RSS
23 Comments
Related Articles:
Post category:
Contests