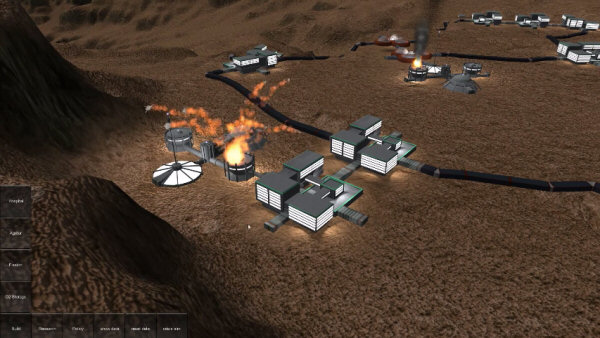 Terminus, a real-time "classic city-builder" in space, has now launched on Kickstarter.
The idea of a space colony/city-builder game named Terminus looking for backers may sound familiar. Back in January of this year, we reported that the Terminus team at Harbourgames was attempting to acquire funds through Indiegogo. They were unable to meet their goal at that time. Now Terminus is back, this time on Kickstarter, and it brings with it a new approach, new information, and some actual early gameplay/engine footage.
To recap, Terminus is self-described as a classic 'city builder' in space. The story indicates that Earth, and from what it sounds like, most of the solar system, is on the brink of being destroyed. Humanity, preparing for the disaster, has come together to create a colonization ship capable of avoiding the tragedy in an effort to save humanity from utter extinction.
So what will our potential role be as players? It seems we will be designing a colonizing ship in "Oregon Trail" style, and then picking a planet to colonize. Once we arrive, we will be taking on the role of administrator, meaning we will be deciding what to build and where, how to handle social situations and problems, preparing and handling disasters, and researching new technologies. Disaster management is emphasized a few times, so dealing with difficult situations is likely to play a large part in this game. It promises to be a difficult game, and in fact "most playthroughs should NOT end in victory". In that sense I suspect it will be more about the journey than reaching the end.
The kickstarter indicates Terminus will be available for PC, Mac, and Linux around April 2014. The minimum donation to obtain a copy of the game appears to be $5 CAD at the time of this writing.
Subscribe RSS
16 Comments
Related Articles:
Post category:
Kickstart