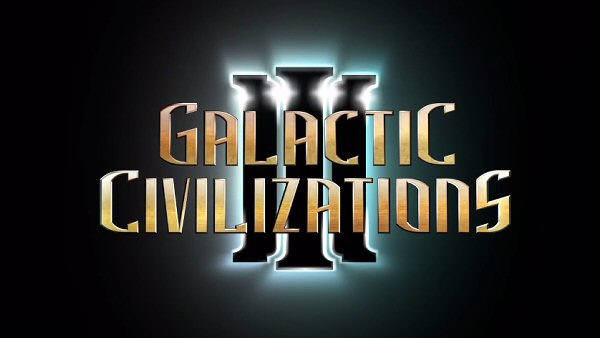 Today, Stardock, the developer and publisher of games like Galactic Civilizations, Galactic Civilizations 2 and Sins of a Solar Empire celebrated 20 years in existence, and, it announced Galactic Civilizations 3! Yes, that's right, no joke, the third installment of the great turn-based space 4X gaming franchise, perhaps the best after the Master of Orion franchise that has named the particular genre 4X, is here.
First, the bad news, there's no release date set yet :) But, on the bright side, Stardock's press release has a lot of information. First of all, there's multiplayer now. And, the game will release exclusively for 64-bit PCs.
"The move to 64-bit architecture heralds a new era of game development at Stardock," said Derek Paxton, vice president of Stardock Entertainment. "The technology allows players to experience a level of graphical detail and on-screen activity unprecedented in large-scale strategy PC games. It dramatically increases the size and scope of the maps, and opens the door for modders to add a virtually unlimited amount of new content to the game." -Derek Paxton (vice president of Stardock Entertainment).
As for other features:
"Galactic Civilizations III gives players far more detail in the textures, models, and overall look of everything from the planets they colonize to the fleets they command. New interstellar terrain elements on the hex-based map like black holes and mysterious Precursor relics change the way players explore the galaxy. A completely overhauled ship builder puts nearly every element of starship design in players' hands, while the new resource system creates fresh opportunities to explore, expand, exploit, and exterminate."
Pre-orders are already available with early access to the game. A $39,99 Founder's Edition includes beta access at $10 off regular price while a $99.99 Founder's Elite Edition gives players all future DLCs and expansions for free (so, they are already thinking in expansions!), alpha access among other goodies.
"So much has happened at Stardock over the past twenty years, but I sometimes feel like we're just getting started. There's so much awesome stuff in the works right now," continued Wardell. "We're on the verge of so many new technologies and ideas that will change the way games and software are developed. We, as an industry, are heading into a golden age." -Brad Wardell (Stardock CEO)
And now the teaser trailer! Enjoy.
\Edit: This FAQ contains a few more bits of information, regarding the development process (alpha, beta, etc), the use of hexes instead of squares, turn-based gameplay (although no word on how the combat works) and multiplayer being online and hotseat.
Subscribe RSS
95 Comments
Related Articles:
Post category:
News & Announcements