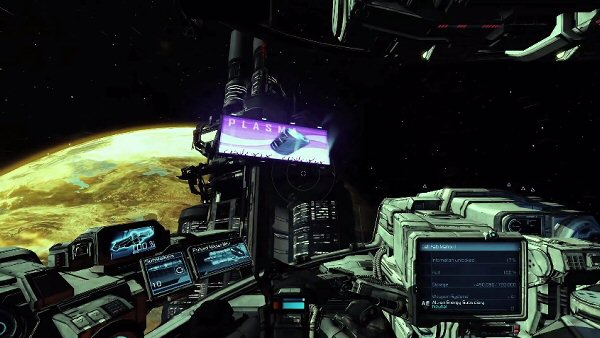 Boy, they aren't kidding, are they! Talking about a realistic economy in space. Well, of what it could be like, at least. Talk with NPCs to buy and sell individual things or go with large transactions involving large quantities of goods using transporter ships. And watch all that happening? Sounds good.
And there seems to be a lot more going on in the background too.
Prices and the economy can and will be influenced by pirates, warring factions disrupting supply routes, broken station power units, shot-down freighters, good relations with merchants, and the list goes on… For example, if a player directs his aggression at a freighter, he can be sure that his action will make prices rise or delay production elsewhere. –Egosoft
Mining in X Rebirth seems to be mostly about harvesting asteroids and nebulae. You can decide to have a more hands-on approach and select what you want to mine. Or, you can just click on an auto feature, and instruct other ships to mine a resource field for you while you're into other business.
Sounds daunting but inviting at the same time. If you're into space trading and combat simulation, then I guess you should be pretty excited about this stuff. If you missed the first trailer, then do yourself a favor and go watch it!
X- Rebirth is slated to release on November 15th 2013 in Europe and November 19th in North America for the PC. There will be a digital edition (on Steam), a box edition (German only) and a collector's edition (English & German). According to Egosoft, all editions will require online activation through Steam but no persistent online connection will be required.
Subscribe RSS
18 Comments
Related Articles:
Post category:
News & Announcements
,
Videos