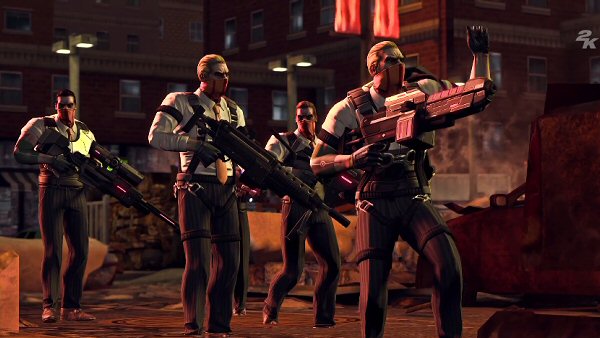 … the Exalt. A rogue Human organization with a separate agenda, as in the new trailer released today by 2K Games, entitled "Security Breach". But, hold your horses. It may not be exactly what we think it is. You know, an XCOM base defense type of mission against an invading threat? The security breach footage seen in the trailer may be about Exalt infiltrators aiming at disrupting XCOM operations, doing sabotage, compromising research, steeling funds. Or at least that's what I've been able to understand from reading the game's forums today.
So, on top of the new maps, the mechs, the genetically modified soldiers, the new weapons and the new alien enemies (Seeker and Mechtoid), there's now a second faction to deal with in XCOM:EU's expansion. A Human rival faction. We hope to have more for you on this on the next few days.
The XCOM: Enemy Within expansion pack is slated to release on 12th of November 2013 in the US (15th Nov worldwide) for the PC, Mac, Xbox 360 and Playstation 3. For more information, including major new features, check out our announcement post or the XCOM official website.
Subscribe RSS
32 Comments
Related Articles:
Post category:
News & Announcements
,
Videos