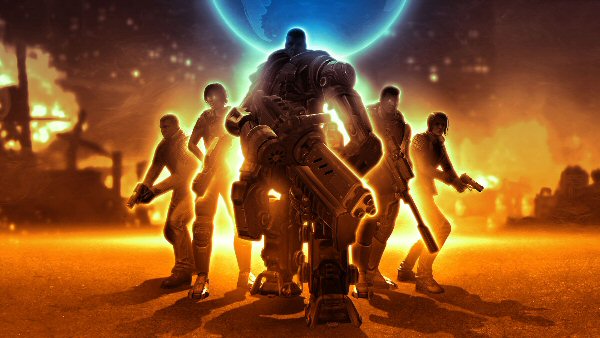 2K Games is doing a massive XCOM sales event at the moment on Steam. They have nearly all the X-COM franchise (including the original X-COM games) at 75% off during the weekend, plus a free weekend special for XCOM: Enemy Unknown running, where you can play the game for free until Monday (click on the blue "Free Weekend" banner to install).
Also, XCOM: Enemy Within, the first expansion pack to XCOM: Enemy Unknown – to be released on Nov 12 2013 – is now open for pre-orders for $26,99/€26,99/£17,99 (10% off release price).
But not so fast on the Steam trigger. If you really want to pre-order XCOM:EU's expansion, GreenManGaming is also selling XCOM: Enemy Within pre-orders but for a cheaper price when you apply their 20% 25% off voucher: GMG20-WS93W-R39MD GMG25-J2566-L2GHZ It's the same thing in the end because Enemy Within will still require Steam in any case. GMG sends you a Steam code when the game releases.
GMG is also running a 75% off sale on XCOM: Enemy Unknown by the way., so, with the same voucher code you can buy it cheaper than on Steam's sale. Here's our review in case you need more information on XCOM: Enemy Unknown.
\Edit: Unfortunately the GMG 20% off voucher code was time limited and it has expired now. This means that Enemy Within is 10% off and Enemy Unknown is 75% off everywhere the same, at the moment of this update at least.
\Edit2: Ok, now there's a 25% off voucher code: GMG25-J2566-L2GHZ that you can use in Enemy Within :) How much time will it be up? GreenManGaming says it's "for your weekend". Only works in Europe, apparently.
Subscribe RSS
4 Comments
Related Articles:
Post category:
News & Announcements