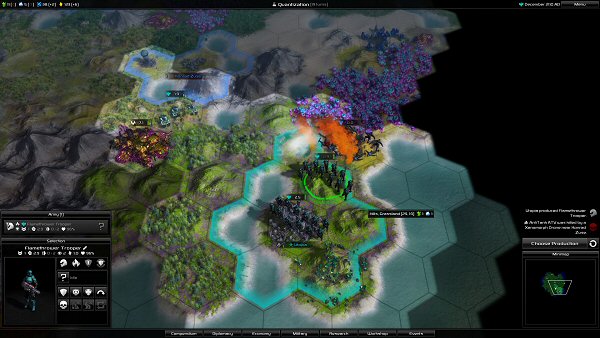 Proxy Studios, Matrix Games and Slitherine have just released Pandora: First Contact, their new turn-based sci-fi 4X strategy game.
Pandora entered beta more or less one year ago, and back in February of this year I wrote a preview using the beta build of the time. I liked what I saw back then. The beta was already very playable, stable, and the gameplay looked promising. You could definitely feel the immersion kicking in. SMAC's influece was quite evident. In fact, the devs' intention is quite clear. With Pandora they are attempting to create "a spiritual successor to Sid Meier's Alpha Centauri".
So, but have they succeed? I've been playing the game for the last couple of days and plan to write my first impressions soon, hopefully still today. As for the proper review it will be up one to two weeks after. It takes time to fully assess a 4X game's virtues and pitfalls, especially with respect to the AI. But, for now I can advance that my initial impression are very good.
But, if you're feeling hasty and don't want to wait for the impressions, or the review, the game is available as of now for the PC, Mac and Linux for $29.99/€23.99 (plus VAT depending on where you're from).
More information can be found here.
Subscribe RSS
26 Comments
Related Articles:
Post category:
News & Announcements