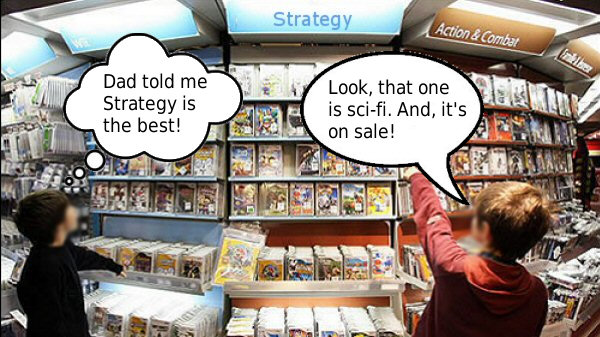 There's gaming deals basically everywhere at the moment. The occasion is the celebration of Autumn, Thanksgiving, Black Friday, Holidays start, you name it.
So, I had a look at what GameStop has to offer at the moment on the realm of space-based, science fiction themed and great strategy games. Note that in most cases you'll be given a Steam key at the end of your purchase, so, it would be exactly the same as if you were buying from there.
I couldn't find when this sale will end but I suspect it will be up during the entire weekend, perhaps until Monday or Tuesday of next week. But, I'm not sure.
Here's what I could dig up. The deals are separated by category. Look for our reviews. Our picks are at the top.
Highly Recommended:
Other sci-fi/space deals:
Other strategy (non-scifi-space):
These deals are included in the GameStop Black Friday sale, which supposedly will last during this weekend until the 2nd or 3rd of December (but that's just a guess!). Similar lists should follow in the next days for other stores. Happy gaming!
Subscribe RSS
5 Comments
Related Articles:
News & Announcements