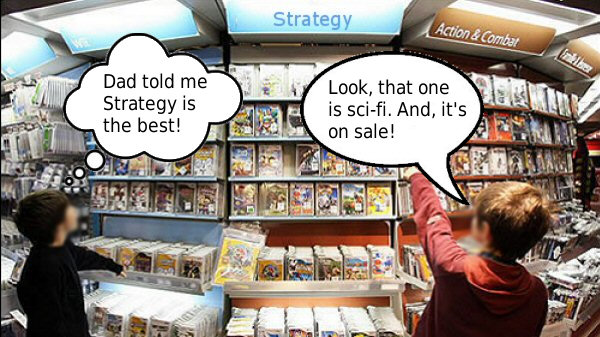 Matrix Games' usual end of the year sale has started and will be up until January 14th, 2014.
First the bad news. Pandora: First Contact isn't in the list. Not totally unexpected though, since after all Matrix's new sci-fi 4X game was released not two weeks ago. It's a shame though since the game is really worth it. My review should be up still this week. In the meantime, have a look at my first impressions.
But, the good news is that Matrix's usual suspects are now with 33% to 36% off. And with this I mean the entire Distant Worlds series.
Distant Worlds: Legends (SpaceSector score: 9.4/10), which is Distant Worlds with the second expansion pack, is, in my opinion, the best space 4X game experience around. And, on my top 3 ever (along with Master of Orion and Galactic Civilizations 2). This is the game I usually recommend any space 4X fan to get. It's not a cheap game, since you have to buy the base game (Distant Worlds) and at least the first expansion pack (Return of the Shakturi) in order to enjoy it (I don't recommend you buy the base game alone). And, if you like it, you'll probably want to upgrade to Distant Worlds: Shadows (the 3rd and last expansion), which is also a great expansion pack. These Matrix's sales only happen once or twice a year, so, this is always a good opportunity to get Distant Worlds at reduced price. Note that this game isn't available anywhere else but at the Matrix Game's store.
Matrix also sells another great space 4X title, Armada 2526, and its expansion pack Armada 2526 Supernova. However, and if Steam is not a problem for you, perhaps you should consider waiting for a sale there, as Armada 2526 Gold Edition includes the Supernova expansion and it's usually much cheaper during Steam sales.
Other titles on Matrix's sci-fi strategy catalog that you may be interested in are: AI War: Alien Bundle, a space-based real-time strategy game which includes AI War: Fleet Command, and its three expansions (AI War: The Zenith Remnant, AI War: Children of Neinzul and AI War: Light of the Spire); Smugglers IV: Doomesday, a turn-based space-trading game; and Starships Unlimited v3, a real-time space strategy game. But, I don't have first hand information to give you on these last three titles. So, I recommend you check out some reviews before you buy.
For more information checkout our reviews: Distant Worlds (5.0/10), Distant Worlds: Return of the Shakturi (8.7/10), Distant Worlds: Legends (9.4/10), Distant Worlds: Shadows (8.8/10), Armada 2526 (8.0/10) and Armada 2526 Supernova (first impressions).
Subscribe RSS
30 Comments
Related Articles:
Post category:
News & Announcements