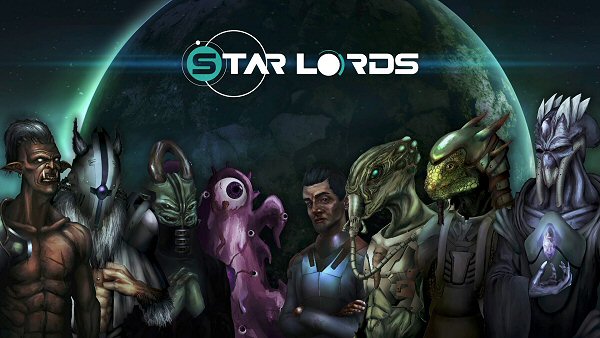 There are some new developments on Star Lords, the turn-based space 4X strategy game for the PC that is being developed by Arkavi Studios (former Neogen2 Creations). Iceberg Interactive announced that they plan to release the game (currently in alpha state) on Steam's Early Access program in December of this year. The price will be $19.99, "cheaper than the launch price later in 2014", says the publisher.
Star Lords has taken big strides forward since starting our co-operation with Iceberg Interactive. Especially the arranged Quality Assurance has lifted the game to a higher level which we are extremely eager to show to 4X players very soon, hoping they will want to get involved in supplying feedback to help us take the Star Lords experience to uncanny heights. -Mike Domingues (lead designer and Arkavi Studios CEO)
Here's the first teaser trailer they've just released.
Regarding past pre-orders, both Iceberg and Arkavi confirmed that all the people who pre-ordered the game in the past will receive a Steam Early Access key, and "every future update, including the full version", adds Arkavi. As for plans to get the game outside Steam, Arkavi says that "at the moment we don't have plans to release the dev builds anywhere outside Steam's Early Access program". So, the game will only be available on Steam, at least for now.
I played the game back in August 2012, more than a year ago. And, for an early alpha build, I can't say that I disliked what I saw. The game was evidently still far from finished, but surprisingly enough it was already a very playable product, with lots of rough edges still but with a lot going on already, as well. If you want to know more about the game's state back then check out our alpha first impressions (August 2012) .
More information can be found on the game's official website.
Subscribe RSS
16 Comments
Related Articles:
Post category:
News & Announcements
,
Videos