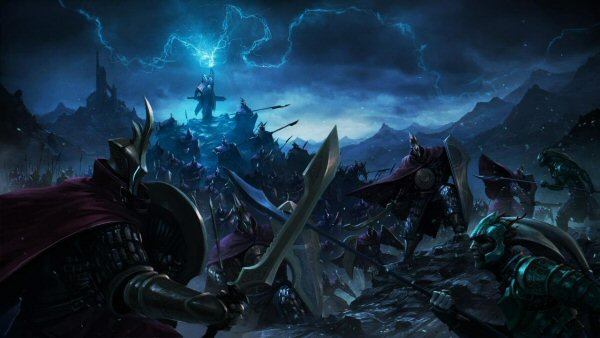 Amplitude Studios has recently released a series of design documents for their upcoming 4X fantasy title, Endless Legend. As of now, four documents have been released covering the following topics:
If you're interested in learning more about Endless Legend, I certainly recommend reading these documents. There is far more information in them than I could outline here. Still, I did find some key things unveiled by these documents that were of interest to me.
Some key things unveiled by these documents are (not an official feature list):
8 pre-set factions and 16 minor factions are planned. Custom factions possible.
Minor factions can be assimilated granting access to unique units and skills.
Endless Legend, will use a FIDS system (food, industry, dust – money, science) similar to Endless Space.
Anomalies, strategic, and luxury resources are present, but work differently than they did in Endless Space.
Endless Legend expands FIDS to FIDS-P with the inclusion of a new element called Prestige. It is said to be used for diplomacy, assimilation, and other high level empire decisions.
Seasons will play a role and will last a fairly random, though unknown, length of time. The dark season sounds like it will remove roads and reduce food production (and growth) at the very least.
Heroes will be able to serve as administrators or as adventurers. When adventuring, heroes can uncover new items and other surprises in a manner similar to many 4X fantasy games. They can also uncover and trigger quests.
Quests are designed to get factions involved with one another early on, even before they have actually met. They also provide unique technologies and allow the hero to improve himself and his army.
Combat will be more hands off in a similar style to Endless Space. You will assign plans to your units and they will execute them. There are new elements at work here though, as you will have to worry not only about unit quality/equipment and counter-units, but also terrain and height which can also influence the battle. Armies will be led by a general.
Diplomacy includes an option to perform coordinated attacks, even allowing specific orders like attack target X in Y turns.
Eight victory conditions.
Endless Legend is poised to take some unique steps that should help differentiate it from the other upcoming 4X fantasy titles. Their choice to use similar combat to Endless Space was at first disappointing to me, but given some of the new tactical elements and perhaps, hopefully, the introduction of spells and other elements to spice up battle, I think this type of system could work pretty well in a fantasy game. I've also been waiting for a game that allowed more detailed organization between alliances. It sounds like their diplomatic options are going to allow for more devious and devastating coordinated strikes.
Based on my disappointment with their latest release, Endless Space's Disharmony expansion, I am forced to remain somewhat skeptical. Make no mistake though, this isn't to say I am disinterested. Their proposed offering is certainly intriguing and has me interested to learn more, which I suppose was the intent of releasing these docs. There is no denying Amplitude's desire to improve and balance their games, so I am certainly rooting for them and look forward to continuing my coverage of this game.
Subscribe RSS
16 Comments
Related Articles:
Post category:
Game Design
,
News & Announcements