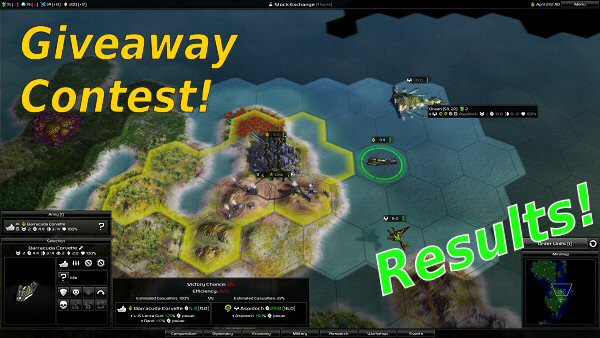 And the winners of the Pandora: First Contact giveaway contest are…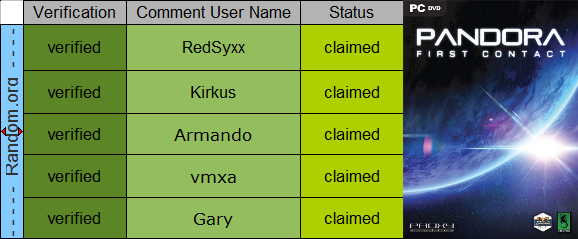 Congratulations! The random.org gods were with you today :) I'll be sending you your full-value vouchers so that you can download your games as soon as I verify that you met the contest entry requirements. The winners were picked with the help of random.org.
Thanks to all who participated. Hope everybody had a bit of fun. Didn't win? I'm sure there will be other opportunities to win a game in the future. Perhaps next time you'll be more lucky. And sometimes there's a trivia element that can give you a game instantly! Lookout for those :)
Big thanks to Matrix Games and Slitherine for sponsoring this contest.
Pandora: First Contact was released on Nov 14th, 2013. The game is available on both the Matrix Games store and the Slitherine store for PC, Mac and Linux. For details about this planetary sci-fi 4X game check out our review.
The contest details and all the people who participated (except the ones who participated directly on facebook or via email) can be found in this post.
Subscribe RSS
11 Comments
Related Articles:
Post category:
Contests