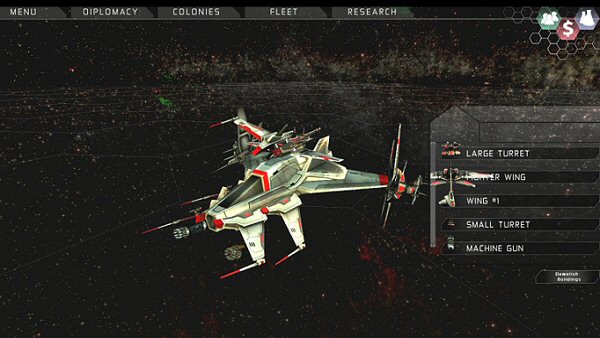 Space 4X game Predestination is currently under beta testing and approaching final release. The four-stage beta started with the fleet combat module in September of last year with the planetary exploration and colonization gameplay testing starting a month after. Two more beta stages are planned still; a galaxy-level gameplay testing phase and then a final stage with all three segments combined. At least that's the plan according to Brain and Nerd's CEO Brendan Drain, in our recent interview.
Now, the devs launch a second Kickstarter. The main reason for that seems to be twofold: to give people who missed the first Kickstarter a chance to get in, and to enhance the 3D ship design feature for which they got initial funds for from the Northern Ireland Arts Council.
We have independently secured £10,000 from the Arts Council of Northern Ireland to work on this 3D ship designer project. That budget is enough to complete the basic project, but we need your help to fund additional features and make it even better. -Brain and Nerd
So, this is strictly a stretch goals Kickstarter. Their initial goal of $3,500, to implement racial ship designs, a ship refitting function and an online designs sharing feature, is already secured. The first stretch goal of $5,000 was also achieved, and this unlocked a "mirror tool", which facilitates symmetrical design. $8,000 unlocked space stations' design, and the currently open stretch goal left, for now, is $12,000 – Non-combat ship parts, with 24 days to go. They plan to define further stretch goals according to backers' suggestions.
They're aiming for a March 2014 release, which should include the 3D ship designer already, but they reserve the possibility to slate that as a free update after release, if that happens to compromise the March release.
They plan to go indie all the way (no publisher), so, they need help to get on popular digital stores in order to reach a bigger market. For that you can always visit and vote on their Greenlight page on Steam or on their wishlist page on GOG.
Subscribe RSS
30 Comments
Related Articles:
Post category:
Kickstart
,
News & Announcements