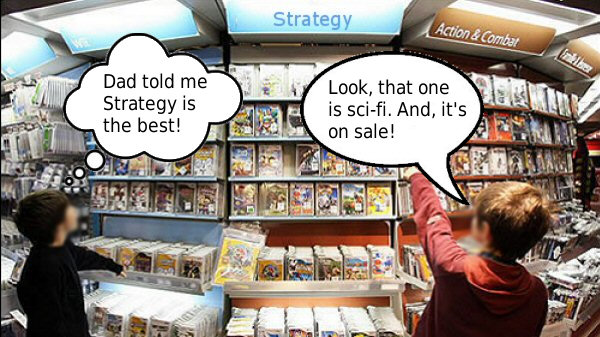 Do you still have any money left after so many sales done in every gaming site that exists? :) Well, if you do and you want to buy something special have a look at the following list.
This list combines some of the best titles we had the pleasure to analyse and play recently. You have our review score (from a scale of 1 to 10), the link to the review (when available) and the discount at the time this post was published. Congratulations to the devs and the respective communities.
SpaceSector's Choices (on sale):
Other sales:
If you find other "leftover" sweet deals feel free to post them in the comments below.
Note: If you buy games from GreenManGaming.com use the following voucher for additional 25% off: GMG25-0YUM5-VKMVU (voucher expires on Jan 6th 2014).
Subscribe RSS
4 Comments
Related Articles:
Post category:
News & Announcements