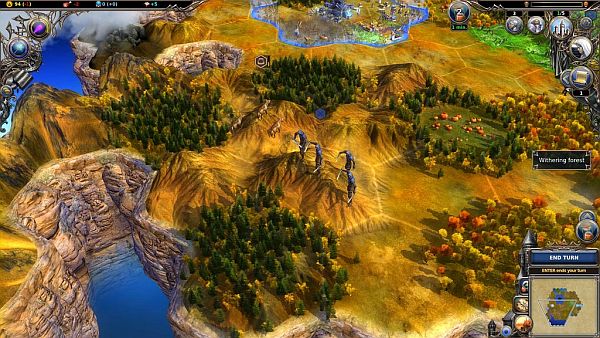 Warlock 2: The Exiled is the upcoming follow-up to Ino'co/Paradox Interactive's 2012 strategy game Warlock: Master of the Arcane. This is a game series that we haven't covered previously on the site. I mentioned in our "A List of Space/Sci-Fi/Fantasy Games You Can't Miss in 2014" article that the original Warlock was a game I didn't pay that much attention to. It seemed, based on my limited experience with it, to be a bit too war driven and a bit too shallow in other areas for my tastes. Since that time, I've read numerous comments from many of you talking about how enjoyable a game it actually is. This drove me to go back and explore the game again, and I have to say, I came out much more impressed and pleased with it than I expected. For that reason, Warlock 2: The Exiled is now on my watch list for 2014, and even better, it looks like it is going to fix some of the issues I do still have with the original title.
The Exiled
While Warlock 2 includes several enhancements and new features, I think the one I am most excited about is a new game mode called "The Exiled". This mode is essentially a campaign mode which will require you to conquer numerous randomly generated worlds before finally taking back the world of Ardania (the setting for the Warlock and Majesty series of games). In essence, this should mean we will have a campaign mode to play that will be different every time we play it. My understanding also is that we will not be starting each new world from scratch, but we will instead be building up over time. This is great news, as we've seen and reviewed a similar concept to this recently, and in that case it didn't work out as well as I'd hoped. Warlock 2 looks like it will have tightly connected worlds that feed off of each other, so I have a sense that we won't see similar issues here.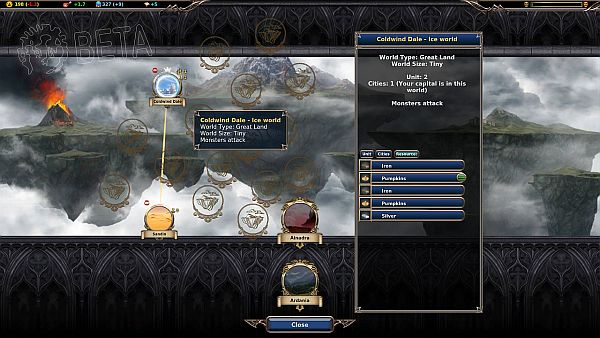 New Spell Research Tree
Another issue I had with Warlock was the spell research system. Spell research in the original Warlock was very random and unpredictable. Not only were spell research options limited to a few choices, but you also had no control over what options would be available next. In Warlock 2, they are fixing this and adding a tried and true spell tree. Spells are now categorized and include prerequisites that are clearly marked. In addition, they've added a new mechanic that allows you to enhance spells with glyph items. So if you really like your fireball spell, but find it is just a little weaker than you'd like, you can add a glyph to the spell within your spell book to supersize its effectiveness. It looks like it will be a good addition that adds more options and avenues for experimental play.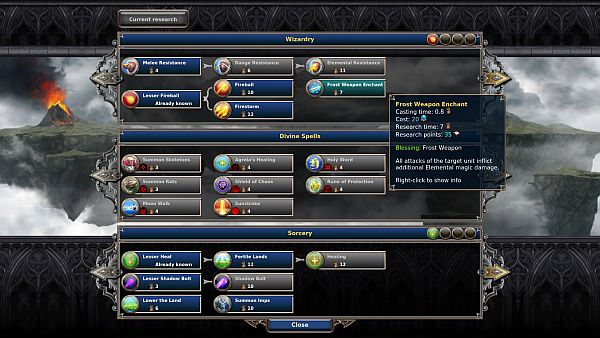 Multiplayer Changes
While I don't play a lot of multiplayer strategy games on the computer these days, I can certainly appreciate steps that are taken to make this process more streamlined and efficient. Also new to Warlock 2 is what Paradox is calling "semi-simultaneous" play. This means while your opponent is making his moves, you can plan your own, queue up building construction, evaluate spell research, and basically take care of a lot of the important and time-consuming decisions in advance of your turn. I can only imagine this will speed up play tremendously, and for strategy games like this one, should be a much appreciated feature.
Warlock 2 is scheduled to launch in the second quarter of this year.
Subscribe RSS
15 Comments
Related Articles:
Post category:
News & Announcements