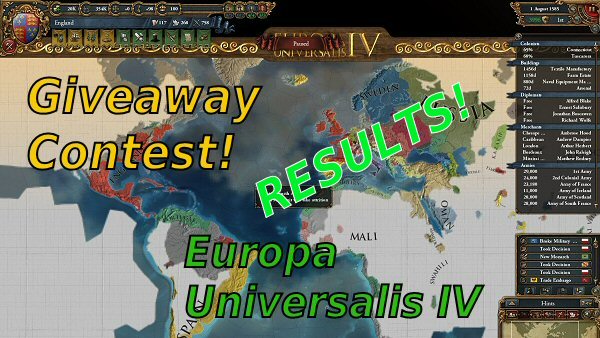 And the winners of the Europa Universalis IV giveaway contest are…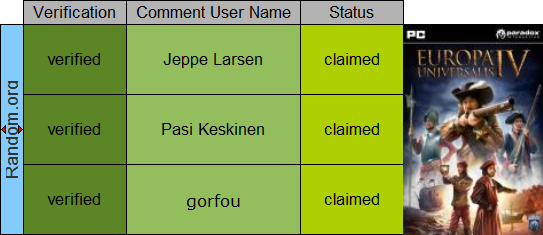 Congratulations! Luck was on your side today. I will send you your prize, a Europa Universalis IV: Digital Extreme Edition Steam key as soon as I verify that you met the contest entry requirements. The winners were picked with the help of random.org.
Thanks to all who participated. Hope everybody had some fun. Didn't win? Don't worry, I'm sure there will be other opportunities to win a game in the future.
Big thanks to Paradox Interactive and Paradox Development Studio for sponsoring this contest.
Europa Universalis IV was released on Aug 13th, 2013. The game is available on GamersGate, GreenManGaming, Steam or Amazon for the PC, Mac and Linux. For details about this historical grand strategy / 4X game check out our review. Paradox released a first expansion called Europa Universalis IV: Conquest of Paradise (our review here). A second expansion, Europa Universalis IV: Wealth of Nations, is slated to release in Q2 2014.
The contest details and all the people who participated can be found in this post.
Subscribe RSS
10 Comments
Related Articles:
Post category:
Contests