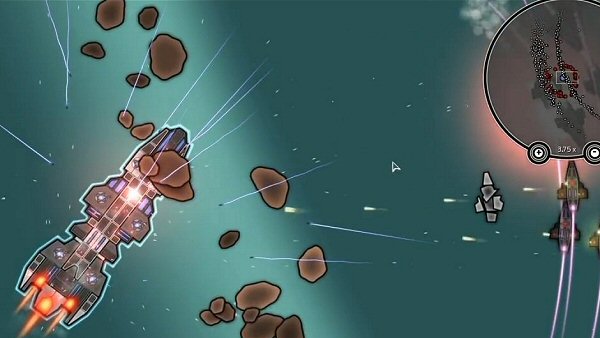 Everything moves in Galaxial. But, things move very gently, like nobody is in a rush. Everything is also quite beautiful in this universe. And, while the game isn't finished yet, and I still know very little about what exactly are we supposed to do in it, my gut feeling tells me that I should like playing it when it is finished. It's probably the art style, very slick and clean, or the innovative vibe I get from it. I don't know. Galaxial is very different from everything else, and I guess that's its biggest strength.
So, why isn't Galaxial in the "Can't Miss Games List" for this year? Well, it was in the 2013's, however, and this was my call, the lack of a release date (the dev says the game will be released when it's finished, which I think makes perfect sense) prevents it to be inside the list. For this year, at least. I guess we're more serious about the dates now. But, it could be there. Developed by a single stellar indie adventurer, this space strategy game, apparently 4X in nature, appears to be slowly but steadily making progress.
Here's the latest video, showing off parts of the gameplay, mostly space combat scenes during a stress test involving lots of sound effects and weapon firing all over the galaxy. The video accompanies the dev's latest development update.
Galaxial is an indie real-time space 4X strategy game currently being developed by Stuart Morgan. Sandbox with no set goals seems to be the only game mode planned for now, but further modes seem to be a possibility, but only after the game is released. Multiplayer doesn't seem to be a top priority and initially the game will be released only for Windows, with ports for Mac and Linux as a possibility after the initial release, says the dev. You can follow Stuart's work and progress through his twitter feed and blog.
Subscribe RSS
27 Comments
Related Articles:
Post category:
News & Announcements
,
Videos