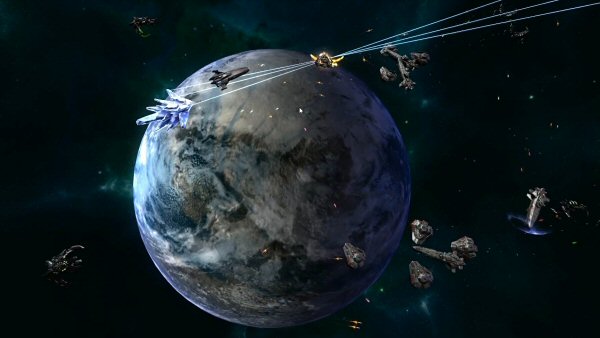 It's not particularly news worthy to mention tactical turn-based ground combat these days. After all, that mechanic has been a mainstay of most fantasy 4X games since the genre was invented. Tactical turn-based ground combat in a space 4X game though? That's something quite unusual indeed. StarDrive 2 was only recently announced, officially anyway, and we already knew that real-time mechanics were being replaced with turn-based at the strategy layer. The space combat is set to remain real-time. In a rather unique twist, StarDrive 2 is introducing tactical turn-based ground combat into the mix. This and several other intricacies about the game are all revealed in the latest Dev Log video which has just recently been released.
The video highlights many of StarDrive 2's features and mechanics. New colony features such as pollution and approval are in. Exploration will include procedurally generated systems that offer unique events that include effects or opportunities for your ships or empire, and sometimes both. Research, which has a menu that is still an early work in progress, is shown and it appears to involve some more important decision making. Ship construction is back and uses a modular system similar to the original StarDrive, though it looks much cleaner. The new battle arena mode that was announced is shown and includes a look at some real-time combat. The first space monster, hopefully one of many, appears along with some powerful weapons of its own. Unfortunately, the beam effect is uses is similar to the standard ships right now, so while devastating, it didn't stand out as much as I'd like. Hopefully it will have some more unique visuals added later on to really make it stand out.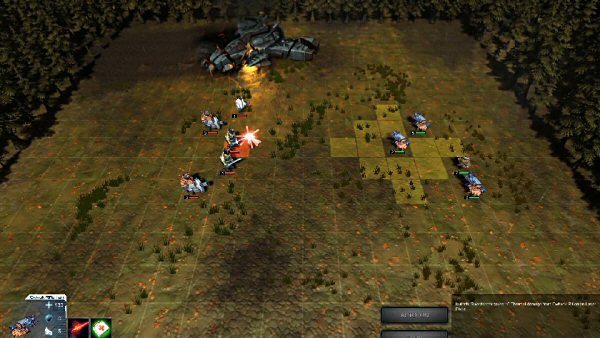 Of course, I also started off with the turn-based ground combat, and this is shown at the end of the video. How in-depth it will eventually end up remains to be seen, but it appears a fair amount of work has been put into so far. Troops can be customized with weapons and technologies you have unlocked. Weapons have statistics such as range, damage, damage type, cooldown, and AP cost. It also includes minimum ranges, so much like archers in a fantasy 4X game, it appears certain units won't be able to fire if they are engaged in melee. Aside from weapons, armor, combat techniques, and medikits should allow for unit specialization and some tactical decisions. If you're not into tactical combat though, it appears that the AI will be able to make these decisions for you.
Subscribe RSS
60 Comments
Related Articles:
Post category:
News & Announcements
,
Videos