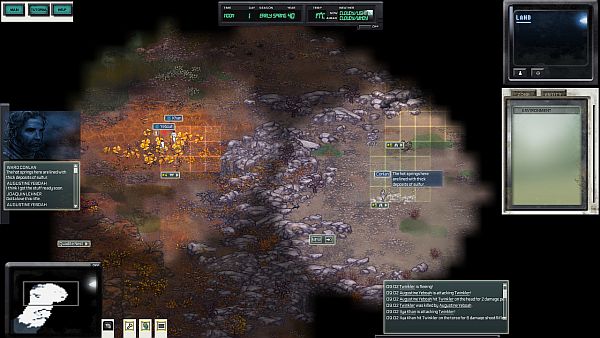 Unclaimed World, the space colony simulation game from indie developer Refactored Games, is now available on Steam Early Access. While the developers plan to continue adding "episodes" to the game in the future, this initial release contains one playable episode, Episode 1: The Lost Explorers. Purchasing Unclaimed World will unlock all future episodes as well, as unlike some episodic games, the episode structure here is used primarily to drive the narrative and focus the completion of specific features before moving on.
Episode 1 revolves around surviving as a group of scientists separated from the rest of the settlers. Features in the Early Alpha include hunting, gathering, crafting, and combat with the native alien wildlife. Several scenarios will also be included, with each one taking an hour or more depending on the scenario. The ultimate goal of Episode 1 is to survive long enough to be rescued so you can join the main group in Episode 2. A new early access trailer has also just been launched to showcase the latest elements the game has to offer.
It's always important with Early Access to consider the state of a game you are potentially buying into. Early Access is a broad term that can mean anything from an early, but playable alpha, to a nearly complete beta balance test. In this particular case, the developers state that they are bringing the game to Early Access now because they need funds to continue developing it, but in addition they go on to say that player feedback is important to help them decide what to focus on next. They also state that they plan to be in Early Access for quite a while, so keep in mind that this game may not be finished for a long time. Currently there is no save system, but that is on the planned features list, as well as other features like diseases, research, GUI improvements, and modding.
Subscribe RSS
18 Comments
Related Articles:
Post category:
News & Announcements