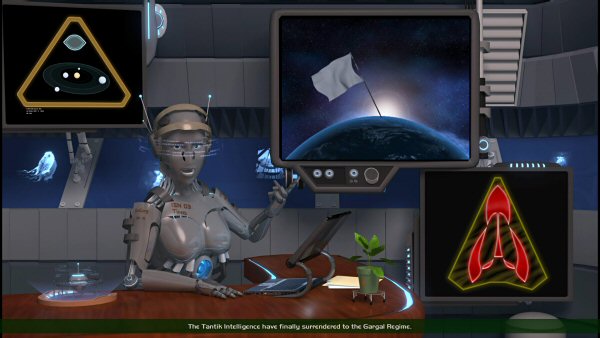 Horizon, the latest entry in the space 4X gaming arena, was a big let down. An example where sometimes good and even excellent ideas end up not working. At least, that was the case at release. But check out our review for all the details.
Now, as I said in the review, we don't give up on games so easily here at SpaceSector, especially not the ones of the type we love to play anyway. The devs have been releasing patches since release, and that's a good thing (in a slower rate as time passes by though). So, if they keep releasing patches, there's hope that Horizon may turn into an enjoyable game at some point. It has happened many times in the past with other titles, so it may well happen again with Horizon. And, we'll be here to re-review Horizon in a later occasion if the right conditions are met. Of course, when exactly that may happen is still unclear. It will, depend on how committed the devs are on keeping improving their game, and the extension of such improvements.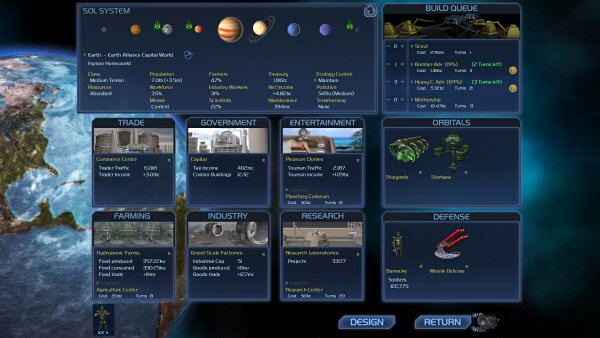 Well, this week, L3O Interactive, and the publisher Iceberg Interactive took of what looks like a good step in the right direction by releasing a considerable update to their game. The update/patch version is 1.0.0.88 and brings quite an extensive list of changes attached. The full list of changes can be found here.
But, here's a summary of the more important update notes as described by the publisher:
UPDATED: Improved fleet managing A.I. for attacks, or rallying to defend a system.
UPDATED: Rebalanced economy and race relations.
UPDATED: Improved UI .
ADDED: French language now supported.
ADDED: A new refit system is added to more easily change the design of existing ships.
ADDED: New UI icons added making it easier to distinguish surveyed planets.
Also, to coincide with this update, the title is now on sale with a 33% discount available on Steam through the weekend.
Now, even with the discount, this is still a $20 game, and I have no recent impressions to give you, I'm afraid. Which means I have no news to give you on the impact of this patch. At least it's good to see that the game isn't dead. Hopefully this will be the first of many updates. So, at some point in time we may give Horizon another shot and we'll let you know our impressions by then.
Subscribe RSS
32 Comments
Related Articles:
Post category:
Game Patches
,
News & Announcements