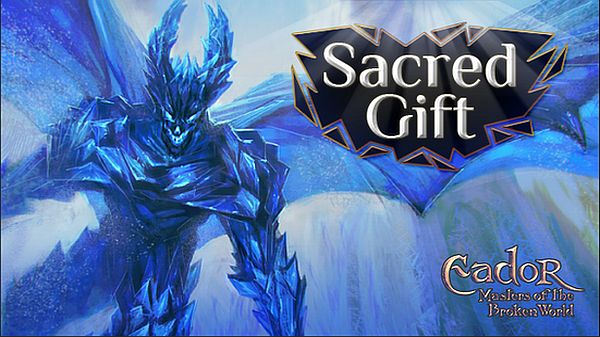 Snowbird Games has announced the release of "Sacred Gift", a free DLC add-on and patch for their 2013 release, Eador: Masters of the Broken World. This free content seems to be both a thanks and apology from the studio, as they state: "Our studio will never forget the release of Eador. It was a complete chaotic mess in the best of Russian traditions." and go on to say that "This is why we decided to celebrate the one year anniversary of Eador. MotBW with a free content update humbly named 'Sacred Gift'."
So what does this update bring to the table? The most notable content is something for multiplayer fans. They have, finally, added in a multiplayer shard mode. It seems you'll now be able to battle over a shard with or against your friend, as well as with the AI. Note that they specifically use the singular "friend" and also directly state "2 players + AI" as the available options in the changes list.
Beyond this multiplayer addition, there is additional content available as well. They've added 17 new units. These units are a variation of existing units, and include for example new types of dragons, golems, and gargoyles. These new units also come with some new abilities and upgrades. They've also included a couple new sites, 7 new spells, the ability to generate random settings for custom shards, and some new province guards. In addition, Eador: Masters of the Broken World is available on Steam for 75% off for a limited time as part of this release. This places it at an even cheaper price than one can acquire its predecessor, Eador: Genesis.
I've not played Eador since my review last August, and several patches have been released since then. While I had my issues with it, Eador is a game I feel is worth saving, so I'm glad to see this game is continuing to receive attention from its developers.
Subscribe RSS
16 Comments
Related Articles:
Post category:
News & Announcements