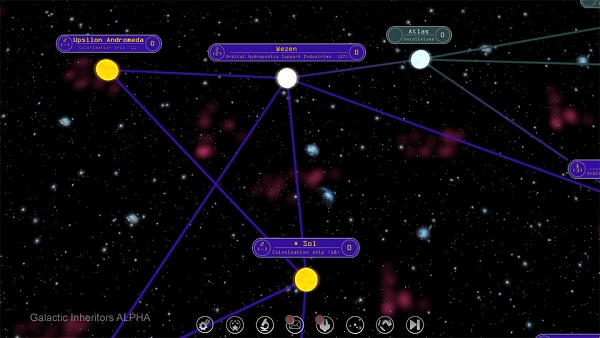 During the recent resurgence of the 4X genre is not uncommon for more indie developers to begin working on their own projects and bring their own take on the genre. The latest of these is Crispon Games, founded by Chris King a veteran of the Grand Strategy genre, with their announcement of Galactic Inheritors.
Chris King is a game designer, which up to recently, worked for Paradox Development Studio. He worked on many of their games, such as Victoria II and March of the Eagles. Fortunately for those that wish to know more about his background and why he created Crispon Games, or why he decided to make a space 4X strategy game, you are in luck as we've managed to ask him a few questions:
Crispon Games is a two man studio, myself and Pontus Åberg. Prior to this I worked for 7 years at Paradox Development Studio and although it was a fantastic place to work, I felt now was the time to go out and give working for myself a go. Pontus is another former Paradox Developer who moved on to work in commercial software development but decided now was a good time to return to game development. Having worked so many years on historical games I wanted to do something very different. Science Fiction was the genre we picked; the setting gives you a lot of freedom as you can pick and choose what to use. 4X was just a game idea Pontus and I talked about a lot at the pub, we finally reached the point where we felt we are going to go for this and make the game we always talked about. -Chris King (Crispon Games)
About Galactic Inheritors
Galactic Inheritors is a space 4X game; however, it will focus on the inevitable conflict that will lead to only one race being able to survive in the end. The bits of lore that have been revealed speak of the existence of the ancient mass driver weapons which may be the explanation for such events as the extinction of the dinosaurs here on Earth and the reason why most races seem to have the same level of technological development.
One theme that comes up often in the developer diaries is maintaining immersion, which seems to have a key role in many of the design decisions. I decided to ask what their inspiration was and how crucial was immersion to the development of the game:
Science fiction is one of my favourite genres, I couldn't point to one author or book that really inspired me, but they all add up. The thing we really wanted to do was to try and create a universe. So I spent a fair amount of my time trawling through the internet to reading about current scientific knowledge and theories and the kinds of future idea scientists are researching. I did read Paul Krugman's paper on the theory of interstellar trade but decided not to include a trade system in the game. I always felt that science was a vital component in a science fiction game, as it is so essential to game immersion. So exploration is a staple of these games, and we changed what exactly you found when you explored to add that little bit to the game experience.
Due to the back lore, this means the game will only have one road to victory: conquest. Crispon Games has considered having a possible technological victory based on unlocking the secrets of the ancient mass drivers, but there is no promise that this will be implemented.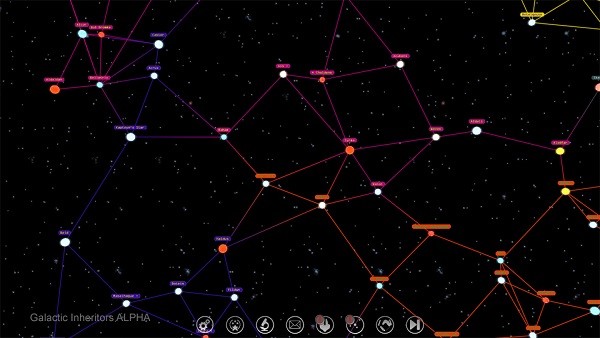 The game's focus seems to be the management of your empire from the perspective of the one in charge. The game will focus more on the high level decisions than on the micromanagement of one's assets. Elements of gameplay that have been defined at this moment are:
Have your race explore new star systems to survey them for their colonisation potential and mapping out new jump routes.
The player will know the location of the other alien factions from the start and the overall worth of each system, though each system needs to be surveyed and explored to be utilized.
Colonise surveyed star systems, this process will be expensive and set your economy back a little.
Make decision on what major projects to build in your star systems. The game uses the whole star system as the basic economic unit (you colonise entire systems and build improvements for the entire system).
Research technology via a traditional tech tree model (one tech at a time), again the technologies you research are the major breakthroughs that will have impact on your empire as a whole.
Research new classes of ships and build them via military contractors. These companies will gain experience that will apply customisable improvements to future ships built; each company will earn experience separately.
Because of the jump drives and 'star lane' mechanics, this will give space a topography which will mean strategic chokepoints will be an important factor in planning defenses and attacks.
Combat will be abstracted and the battle for territory will be to the end. Conquered systems will be cleansed of their former inhabitants to make place for your own people to move in.
Chris King spoke a little about why he chose to have no tactical combat:
One of our earliest decisions was that there would be no tactical combat. We felt that to do it well would take so much time to do well that we wouldn't have any time left to make the rest of the game. So combat is an abstract affair, were you'll send your fleets into battle and then hope your commander on the scene will be able to lead them to victory.
Aspiration for the Game and the Role of Media in your Empire
Media will play an important role in your civilization. This will affect things like how wary another race is to your preparations for war to influencing your people to prepare for the brutality of war. This aspect is one of the key features they are hoping to bring to the genre with Galactic Inheritors:
The one we really wanted was that you would see war coming. The use of media to drive not just your population but the AI's as well to war creates a narrative around war. Keeping an eye on what the AI is up to can warn if you someone is thinking of attacking you and also create strategic opportunities if you see war brewing between two other races.
Since the game will have limited diplomacy (go to war, peace treaty), media will also play an important role on influencing other races. When I asked if we will be able to collaborate with another race to prevent a third one from achieving victory, he answered:
We don't have temporary accommodations as such, but you can signal to your neighbour that you won't be attacking them soon through your media. The AI can then use this information to focus its fleets on frontiers that are more threatened.
You can read many of his developer diaries about the design choices and why they took them for the game on their game forums. His recent diary on the role of media can be found here.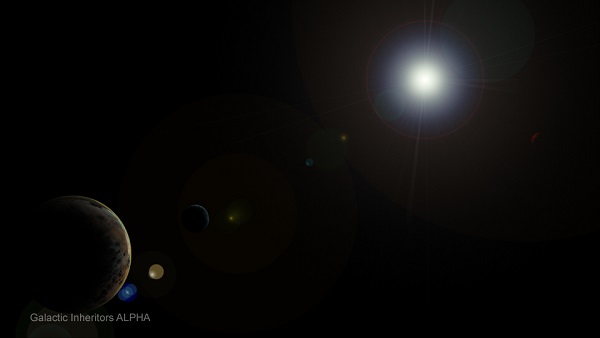 Final Words
Clearly the game is still in early development and in a pre-alpha phase. However, the developer diaries seem to be coming at a regular pace for those who want to know more and understand the game's design choices better. You can follow the game at their official website, and SpaceSector will endeavour to keep you informed about any new development on this title.
Edward Varfalvy has been gaming since the early days of the Atari 2600. He started playing strategy games on his NES with Romance of Three Kingdoms, but soon graduated to playing on the PC with titles such as Civilization and Master of Orion. He loves sci-fi and fantasy, as well as historical strategy games, be it turn-based or an RTS. His true love is the 4X genre. Interested in covering these titles he hopes to bring reviews, previews, and news updates for the site. See all Edward's posts here.
Subscribe RSS
56 Comments
Related Articles:
Post category:
Games Under Development
,
Stellar Indie Venture