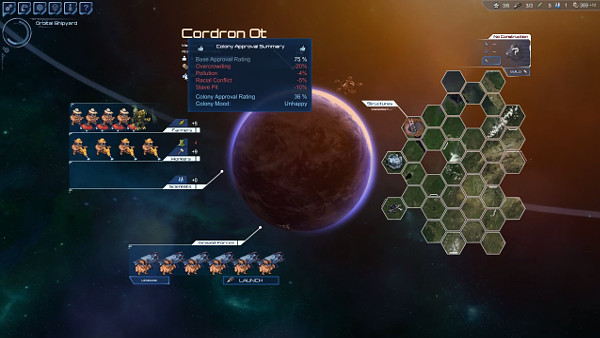 In the future, I imagine all people will respect one another and live in perfect harmony. While wonderful, this future would make for a rather uninteresting 4X game. Thankfully, developer Daniel DiCicco has a different view of the future, at least when it comes to the StarDrive 2 universe.
In his latest dev log video, Dan reveals several new features and modifications he's made to the game, and one of the most notable is certainly the slavery system he is working on. Not only do you get to capture members of your rival's populace, stealing them from their homes in the process, but you also get to put their special talents to work for you within the slave pits of your colonies as workers of your own.
Features highlighted in the video include changes to exploration, which now requires refueling stations and upgrades if you want to colonize and explore beyond your empire's fuel range. Unlike the original StarDrive, you'll no longer be able to scout out the entire map with your starting scouts from the get go. Leaders are also displayed in a bit more detail for the first time, and while it doesn't appear they'll be doing anything we haven't seen done before, heroes who can provide stats bonuses to your colonies and fleets was a feature I missed having in StarDrive. Only a couple of traits are shown, but the game will hopefully contain a large variety of these upon release. I can envision "Slave Trader" and "Slave Master" as potential traits for admirals and governors alike, given the new Slavery system.
In addition to slavery, exploration, and leaders, a few other elements are shown as well. A new command point system which helps restrict fleet size has been implemented. Building fleets above your command limit will inflict increasing penalties, and raising your command points will require capturing more planets and building more starbases. Interestingly, defensive fleets will use less command points, which seems to give some advantage to those empires who may otherwise be outnumbered.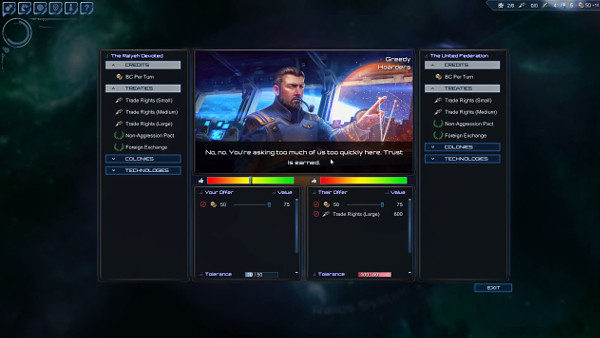 Diplomacy is the last, but certainly not least, system shown in the video, and the highlights include a new tolerance mechanism and a perceived value system. The tolerance system will help players make informed decisions regarding what options will be accepted, rather than playing guessing games with the AI. The perceived value system adjusts the value of trades and treaties dependent on a factions personality. For instance, a faction in love with money, such as the United Federation, will value deals involving credits higher than other races.
As of now, StarDrive 2 still seems to be on track for a September 2014 release.
Subscribe RSS
66 Comments
Related Articles:
Post category:
News & Announcements
,
Videos