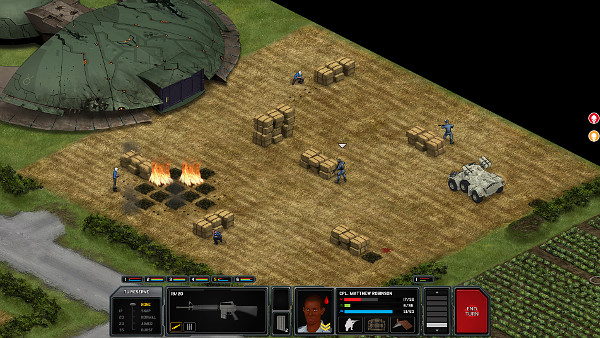 It's been a long ride for the indie studio Goldhawk Interactive and its first game project, Xenonauts. They did Alpha funding on Desura, succeeded at Kickstarter, sold Alpha pre-orders on their site. Early Access. These guys did it all! And, managed to go indie all the way. And now, after five years in development, they finally announced that Xenonauts has "officially left Early Access and became a complete game".
If you're not familiarized with this game, Xenonauts is Goldhawk's spiritual successor to the classic X-COM series from the 90's, where the most notable entry is the first game, X-COM: UFO Defense (also known as UFO: Enemy Unknown). In 2012, Firaxis released XCOM: Enemy Unknown, an excellent remake to the series.
Xenonauts is a single player sci-fi strategy game for the PC, where, like in previous X-COM games, your task is to defend the world against an alien invasion. You use interceptor planes to engage UFOs and then deploy a special group of soldiers to investigate crash sites in order to unlock the secrets behind the alien origins, while combating the aliens and trying to obtain knowledge on their advanced weaponry to hopefully stand on an equal footing with them as soon as possible.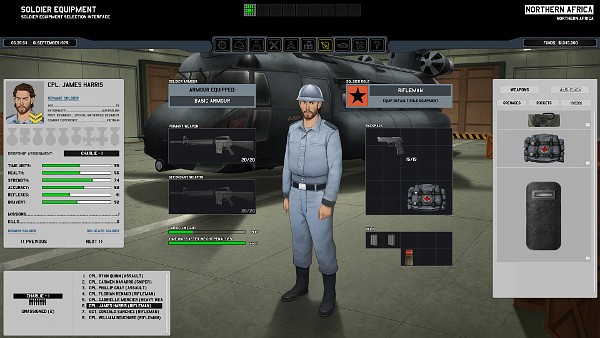 Goldhawk's goal with Xenonauts was to "improve the graphics, add new content and streamline the interface whilst still retaining all of the key mechanics of the original games". Did they succeed?
We did a lot of coverage on Xenonauts, including an Alpha preview and a Beta impressions article. So, you can look there for our initial thoughts on the game. But, no coverage is complete without a proper review, so look up for that in the near future.
PS: Also in X-COM news, OpenXcom has achieved v1.0 recently. It's a free, open-source remake/clone/mod of the original game with some extra features and customization options. So, if you want to try X-COM: UFO Defense with more options and improvements, you should check out OpenXcom (you need the original game for that). Xenonauts is inspired by X-COM but it's a completely different game.
Subscribe RSS
40 Comments
Related Articles:
Post category:
News & Announcements