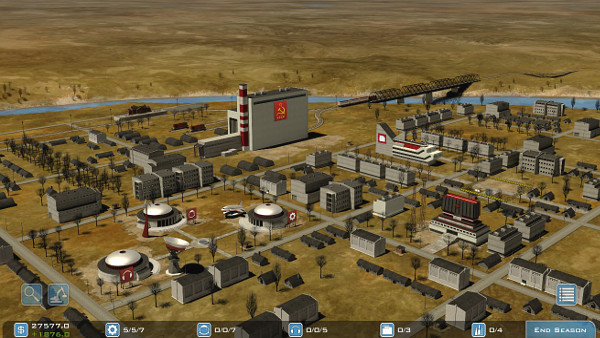 Slitherine and developer Polar Motion announced the release date of Buzz Aldrin's Space Program Manager. The turn-based strategy and space program simulator will be released officially on October 31st of this year.
This release will account for the game's first episode, which is the Race to the Moon. Episode 2 should be about the International Space Station and episode 3 should complete the experience with a Trip to Mars. The idea is that part 2 and 3 will be sold as expansions packs, but that's not yet set in stone according to the developer.
Here's the teaser trailer.
Buzz Aldrin's Space Program Manager entered in early access mode in October of last year. Chris Salt, our space program simulators hero, played the early access build and has produced some first impressions. In Chris' opinion "the game had a bright future" but he mentioned the lack of challenge, the absence of multiplayer and the missing campaigns as being lacking points with the game at that early stage.
By mid May this year we had a talk with the developer Ignacio Liverotti about SPM. Asked about these issues, he said that regarding the lack of challenge, he confirmed that the game was indeed "a bit on rails" by then but that has been addressed with a more flexible and more strategic options when choosing projects now. Regarding the lack of multiplayer at early access launch, Ignacio confirmed that "we'll never say that the game is finished unless the multiplayer is done" and that "the PBEM needs to be working". As for the missing campaigns, the dev said that they will have "campaigns for the three space agencies planned (Soviet, NASA and GSA, for Global Space Agency)". Read more on this in our interview with Ignacio.
Buzz Aldrin's Space Program Manager is currently being sold as an early access build, for which there's various tiers available offering different rewards. That option will end on August 10th marking the end of the Early Access phase, said Slitherine. You can find more information on the game on its official web page.
Subscribe RSS
11 Comments
Related Articles:
Post category:
News & Announcements