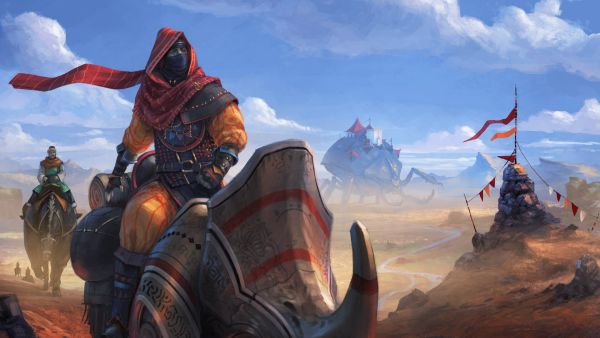 Endless Legend has taken one step closer towards release with a significant new update to its early access version taking it officially into beta status. If you are under the impression that this means all planned factions and features are now implemented, well, not quite. At least two factions are still to be added. While not quite feature complete yet, this update does bring a significant amount of new content into this fantasy 4X game.
The new beta content covers nearly all aspects of the game. The most notable additions include two new factions, an enhanced battle system, diplomatic improvements, trade routes, ships and harbors, and a fully functional multiplayer mode. Also added are privateers, mercenaries you can hire to perform anonymous attacks against your rivals, if you're the devious type. This is just the short list of enhancements, so for an exhaustive list of the beta additions and fixes, you should check out the beta release notes.
With two new factions added to the game, Endless Legend's beta now includes 6 of the eventual 8 factions. One of the new factions being introduced is the Roving Clans, a race of nomadic traders and explorers who seem to be obsessed with dust, the game's currency and magic source. The other new faction is the Ardent Mages, a rather interesting group of sorcerers with a strong desire to bring pain and punishment down upon… themselves. Evidently embracing agony makes them more powerful, or at least they think so.
An enhanced battle system, or at least a more transparent system with less hidden information, was certainly high on my wish list based on the alpha. New additions include a battle pacing setting, which allows control over additional rounds of battle, as well as improved city defense and deployment options.
As part of the beta release, the early access discount has been reduced from 25% down to 10% off. I suspect release is not far away at this point, so my advice would be to wait until the official release and reviews are available before purchasing unless you're the adventurous type. While my time spent with the alpha was enjoyable, and I have no reason to believe the beta won't be even better, purchasing early access titles is always a risk. Of course, if you've already purchased the game and hopped into the early access waters, please let us know your thoughts thus far in the comments.
Subscribe RSS
34 Comments
Related Articles:
Post category:
News & Announcements