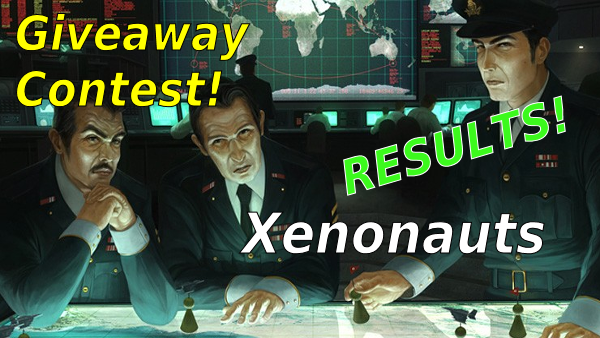 And the winners of the Xenonauts giveaway contest are…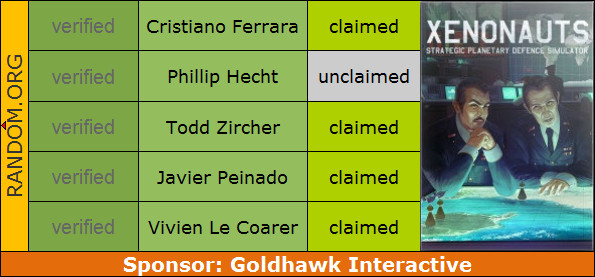 Congratulations! The gods were with you today! :) I will send you your prize, a Xenonauts Steam key as soon as I verify that you met the contest entry requirements. The winners were picked with the help of random.org.
Thanks to all who participated. Hope everybody had a bit of fun. Didn't win? Don't worry, there will be other opportunities to win a game in the near future.
Big thanks to the amazing Goldhawk Entertainment studio for sponsoring this contest. And, congratulations to them for making it to release after 5 years of development.
Xenonauts was released on Jun 16th 2014 and is available on GOG, GamersGate and Steam for Windows. On the devs' website also for Mac and Linux (WINE wrappers), and DRM-free.
The contest details and all the people who participated can be found in this post.
Subscribe RSS
10 Comments
Related Articles:
Post category:
Contests