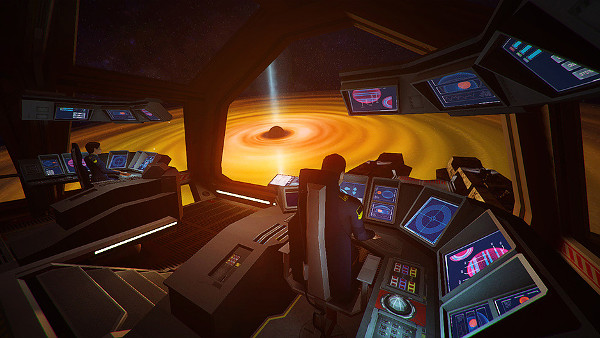 Hey, here's something different. What if you could play a space RTS game from a first-person perspective aboard a spaceship, and watch the outcome of your decisions by turning your head and looking outside the window of your ship's bridge? Well, if that possibility excites you, then you'll be happy to know that that's exactly what Urban Logic Games is pitching on Kickstarter right now with Flagship.
In a nutshell, Flagship is about commanding a fleet from the bridge of your starship. But, while space combat (fought in full 3D) is at the heart of this first-person real-time strategy game, there's also mention of exploration, planet colonization, resource mining, trade and base building, although the extent of these elements is not clear at this stage. All the gameplay seems confined to the starship view, so no actual landing on planets is foreseen.
You'll build mines, refineries and shipyards both on planets and in space. The human population will grow around these pockets of civilisation; trade routes will form, augmenting your ability to collect resources in these areas – providing you can supply enough food and water to keep them happy. When resources are scarce however, colonies may strike and in some cases, turn to piracy. –Urban Logic Games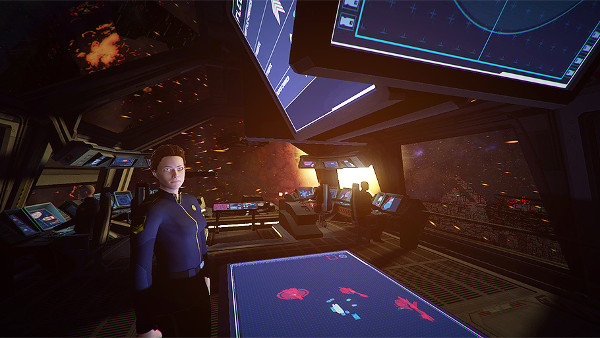 The game will be single-player only, and will be released exclusively for Windows, although Mac and Linux are mentioned as possibilities for the future.
A strong selling point for the game, the devs hope, will be the native Oculus Rift support.
Flagship is being built from the ground up to support the Oculus Rift virtual reality headset, though the game can be played without one. We're really excited about the possibilities of virtual reality, and while it's still a fledgling technology, we are building the game to support VR natively.
Urban Logic Games is asking for £95.000/€120.000/$150.000. An early alpha build should be available by July 2015 for anyone who backs the Kickstarter above the £75 mark. Beta will follow one year later, with a full game release by December 2016.
Subscribe RSS
21 Comments
Related Articles:
Post category:
Kickstart