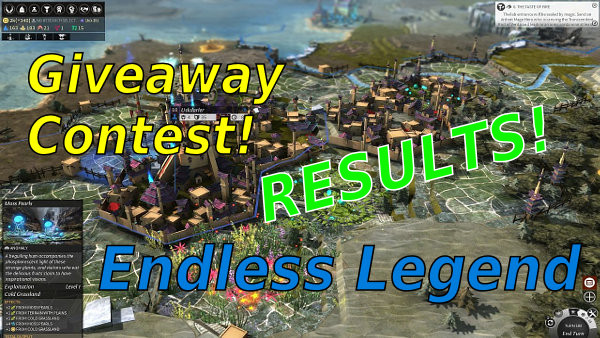 And the winners of the Endless Legend giveaway contest are…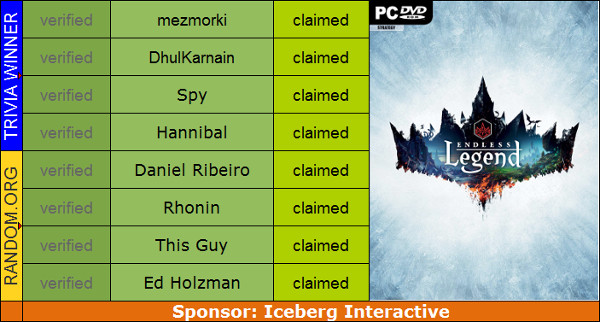 The 4 trivia winners were already known and got their prizes immediately. Now, the remaining 4 lucky folks join them with a bit of help from the gods. You're checked out and I'll be sending you your prize, an Endless Legend Steam key, very soon (check your email). The 4 random winners were picked with the help of random.org.
Thanks to all who participated. Hope everybody had a bit of fun. Didn't win? Don't worry, I'm sure there will be other opportunities to win a game in the near future. And, be ready when one of this contests goes up as sometimes, like this time, there's a trivia element and speed will be very important.
Big thanks to Iceberg Interactive for sponsoring this contest. And, congratulations to them, and Amplitude Studios, for making such a great game.
Endless Legend was released on September 18th, 2014 and is available on Amazon, Steam and GamersGate for the Windows PC.  For details about this turn-based fantasy 4X strategy game check out our review.
The contest details and all the people who participated can be found here.
Subscribe RSS
8 Comments
Related Articles:
Post category:
Contests