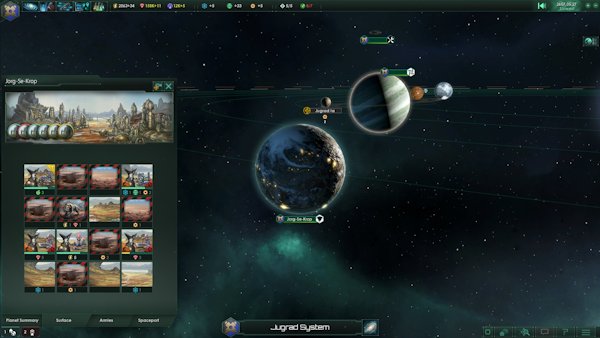 Paradox Interactive has finally announced the release date for Stellaris, their own foray into the space 4X genre. The date is set for May 9, 2016. The game still holds their typical moniker of a Grand Strategy game and uses their pause-able real-time system. The main difference is that their games focus on more intertwining diplomacy, structured warfare where you need a justification for war and spoils are won in peace deals, and management of internal politics.
This said the game will still hold the trappings of the 4X genre: unlike their other games everyone starts on equal footing and you expand outwards while exploiting new worlds before bumping into other races where the game will slowly adopt a more Grand Strategy format as diplomacy begins to play a larger role. Exploration will also play an important part in the game as well as it will heavily affect research.
Here is the official teaser trailer of the announcement:
List of Features (from the Official Store Page):
Anomaly Events – Strange discoveries offer emergent storytelling
Deep & Varied Exploration
Enormous procedural galaxies, containing thousands of planets
Numerous playable species, each with their own traits and engineering styles
Vast number of Unique Random Species
Advanced Diplomacy system
Ship Designer (even civilian ships can be customized)
Stunning space visuals
Up to 32 players Multiplayer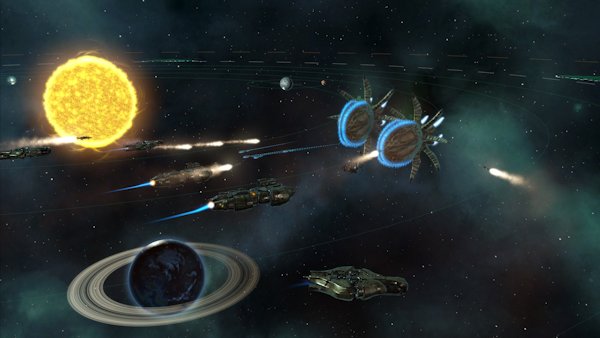 This is barely scratching the surface, the game will also feature a lot of unique little mechanics like primitive and pre-FTL races you can uplift, observe, or probe if you are into that sort of thing. These races sometimes can become new factions in time (either by your help or on their own). Ancient races on the decline that guard their remnant empires will also populate the map. Existing faction might even splinter into other factions as their society diverges, and not just politically but biologically due to genetic research.
The list goes on, for those interested to know more about the game you can check out our first announcement article which is loaded with information and you can also go see their official blog diaries which explain each mechanics in detail. New developer diaries go up on Monday.
There is also a hefty gameplay footage video (courtesy of PC Gamer):
Stellaris seems to be a very promising title combining the insane level of details the average Paradox game tends to boast, but following a more 4X formula and being set in space thus departing from their historical roots. This said the game is very different from what many space 4X players are used to. This diary on warfare and this diary on empire management are two good examples of how their games tend to differ greatly.
Stellaris is definitely a title to keep an eye on if you're into Grand Strategy games and wondered what it would be like if set in space or if you're a space 4X fan that wants to see the genre handled differently. Stellaris will be released on May 9, 2016. It will be available on Steam and the Paradox Store (other retailers yet to be announced).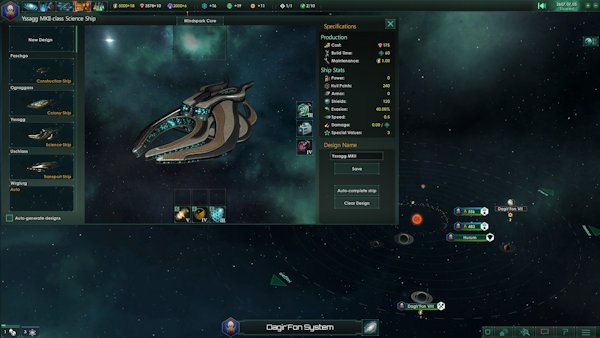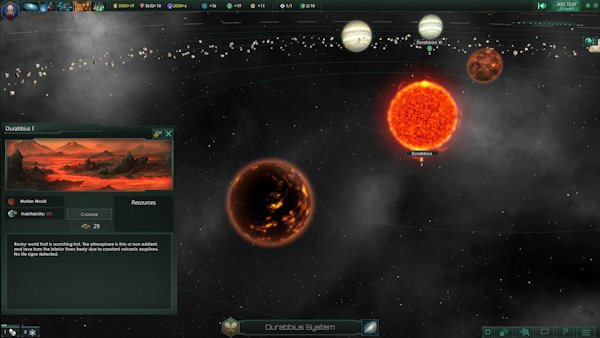 Subscribe RSS
51 Comments
Related Articles:
Post category:
News & Announcements
,
Videos