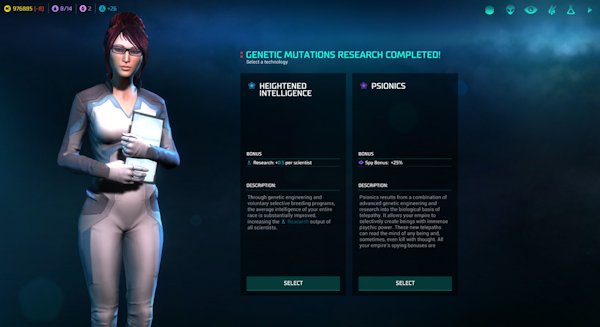 Wargaming.net, under its publisher umbrella brand WG Labs, has finally announced the release date for the Early Access of Master of Orion, which is being developed by NGD Studios. The date is set for February 26, 2016. Early access comes with the purchase of the Collector's Edition which is set for the price of $49.99 USD. There are no news on what the price of the standard edition will be on release.
The Collector's Edition will come with the following perks along with the game itself (from the official site):
Early Access
The original three games
Retro Pixel ship skins
Digital Art Book
Orchestral Soundtrack
The Human variant race: the Terran Khanate
Further details of what will be included in this 1st phase are (from the official site):
Six playable races: Alkari, Bulrathi, Human, Mrrshan, Psilon and Sakkra
Three victory conditions: Conquest, Diplomatic, and Excellence (score victory)
Tactical battles
Multiplayer
Ship designer
English and Russian localization and voice overs, with additional language support arriving later in Early Access
Playable on 64-bit Windows
Here is a cinematic trailer for the E.A. announcement which showcases small glimpses of tactical space combat:
Here is the write-up from WG Labs as to why they decided to take part of the E.A. program on Steam (from the Steam Store Page):
Why Early Access?

"Master of Orion is first and foremost a passion project for us, so it's very important that we create a worthy successor. We feel Early Access is a critical step in engaging the Master of Orion fan base that will allow them to contribute to the continued development of this iconic 4X franchise."

Approximately how long will this game be in Early Access?

"We are anticipating Early Access to last a minimum of three months, with at least three phases that release additional races and features over time."

How is the full version planned to differ from the Early Access version?

"The Early Access version of Master of Orion will initially only include six races, fewer victory conditions and some features will be disabled as we continue to polish them.

We will initially only support English and Russian text and voiceover, but will release additional language support as we progress through Early Access. Windows 64bit will be the only initial operating system supported, though we will be rolling out support for Mac OS, Linux and Steam OS over time.

Outside of that, the core gameplay experience will be available, allowing for a full playthrough of the game."

What is the current state of the Early Access version?

"Currently Master of Orion is in the last stages of Alpha. Once Alpha is complete we will transition to Early Access."

Will the game be priced differently during and after Early Access?

"No, pricing will remain consistent during Early Access and after. There might be times where we participate in Steam sales, but the base price of the Collector's Edition will remain at $49.99. Pricing and availability for the Standard Edition will be shared at a later date."

How are you planning on involving the Community in your development process?

"We plan to create dedicated forum sections for Early Access to gather feedback from the community. We will be participating in the forum discussions and following impressions very closely. This feedback will be incredibly valuable to us as we fine-tune the gameplay experience and balance, and consider changes to features."
That's not all. The announcement also came with a video that showcases the voice actors in the game, many of which have popularity in 'geek' culture. Though this may just be PR hype for many, there are small bits of gameplay mixed into the video. You can watch the video for yourself:
The developers have hinted they will be releasing a stream of updates to the build-up of the release of E.A. This includes more details on ship customisation along with many other reveals. For those dying to know more about space combat, information is being released by small snip-bits scattered across in the official forums. Hopefully, there will be a concrete presentation soon.
As per usual, SpaceSector will keep you informed about the game and we will have a First Impressions of the E.A. version of the game shortly after its release. Master of Orion will be available on Steam Early Access on February 26, 2016 for $49.99 USD (which is the price of the Collector's Edition;.the Standard Edition price is still to be revealed). The game and the Collector's Edition will also be sold on GOG.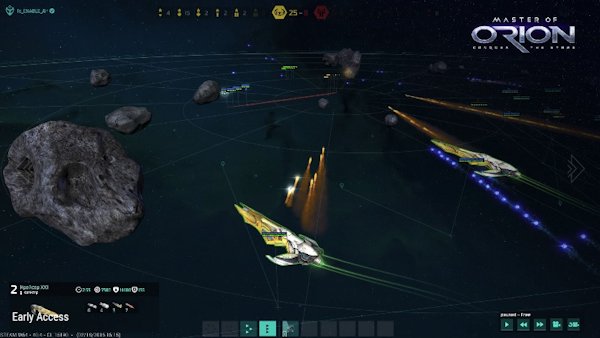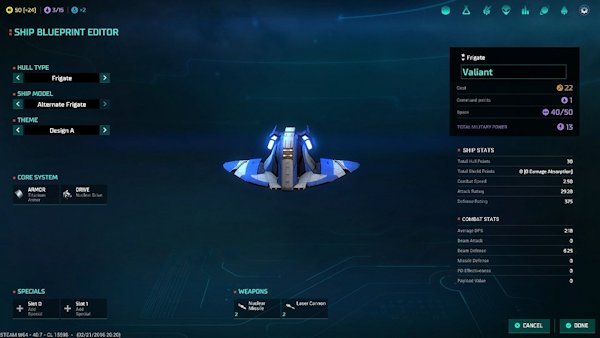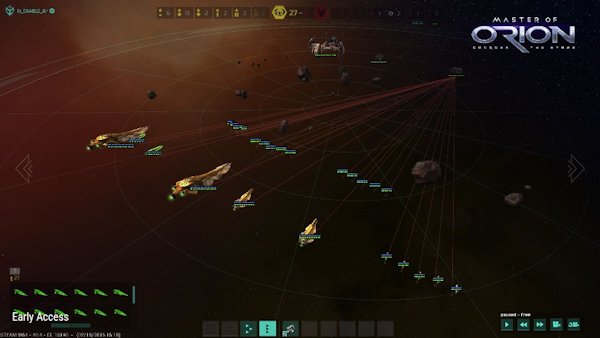 Subscribe RSS
15 Comments
Related Articles:
Post category:
Early Access
,
News & Announcements
,
Videos