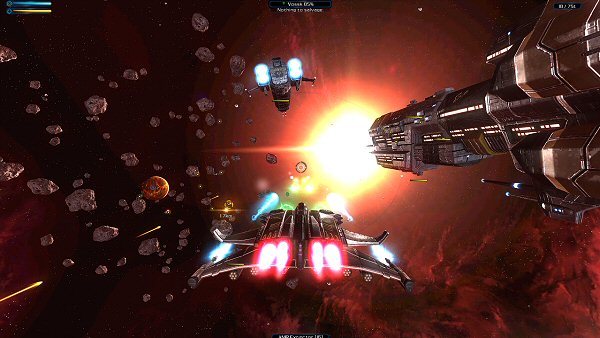 Galaxy on Fire 2 Full HD is a space shooter and space trading game for Mac, iOS and Android devices. It was developed by Fishlabs, a German 8-year in existence mobile game developer. Fishlabs has received considerable praise from the press for their Galaxy on Fire series which Fishlabs claims more than 20 million mobile devices installments for. Fishlabs is now going to bet in the Windows PC market for the first time in their history.
The game plays around the character Keith T. Maxwell, a space adventurer and mercenary that undertakes time travel to awaken at the far end of the known galaxy due to a malfunction on his ship's hyperdrive. There he makes contact with a mysterious and ruthless alien species. The game is about getting the main character home through an extensive number of story-bound and freelance missions.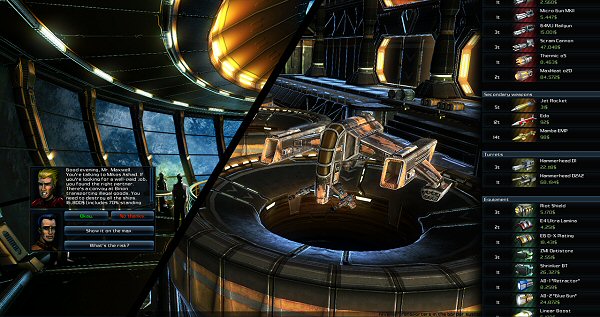 You can choose between story-driven, mission-based or sandbox gameplay. The game is quite high-paced, as you can see by the trailer below. There seems to be RPG elements and the visuals are quite impressive. To the German guys, there will be a German language/voice over edition available. Fishlabs stated that the game will cost $19.99 / €14.99 / £13.99 and will be available as both boxed retail version and on Steam.
This could be a good title to look for this end August 2012 in case you're fond of sci-fi shooters, especially adventure and trading ones, and you don't have a mobile device.
Subscribe RSS
11 Comments
Related Articles:
Post category:
News & Announcements